Child, parents nearly struck by London subway train after falling onto tracks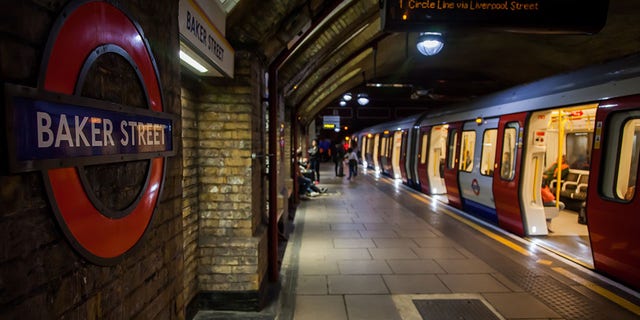 A woman, her husband and their young child amazingly escaped being struck by a London subway train after falling to the tracks.
The mother tumbled off a platform at Baker Street station Friday night as she was pushing the child in a stroller, the BBC reports. The father then jumped down to help them.
British Transport Police said Saturday that "when they saw a train coming, all three were extremely fortunate in being able to move into a pit under the track and the train passed safely over the top of them."
BRITISH POLICE SAY 3 STRUCK AND KILLED BY TRAIN IN 'UNEXPLAINED' INCIDENT
Police say "amazingly" none of the family members was seriously hurt. They were taken to a hospital as a precaution.
Officials shuttered the Jubilee line as police investigated.
The Associated Press contributed to this report.