Chavez Says He is Recovering Rapidly After Surgery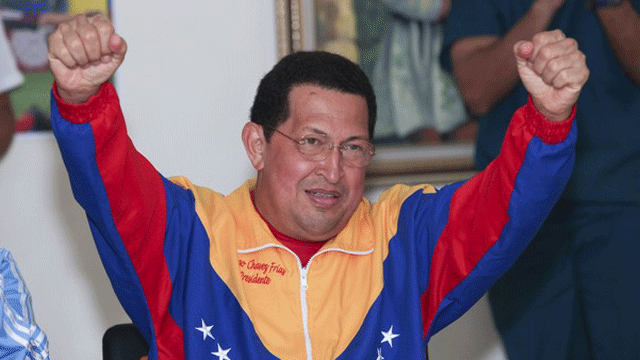 CARACAS, Venezuela -- Venezuela's government says President Hugo Chavez is recovering rapidly after undergoing surgery last month to have a cancerous tumor removed.
The Foreign Ministry says in a statement that Chavez received a call from Russian President Dmitry Medvedev and told the Russian leader that "he has had a rapid recovery from the complex operation."
Monday's government statement says that Chavez is now in an "optimal scenario" as he begins a second phase of recovery.
Chavez has said he underwent surgery in Cuba on June 20 to remove a cancerous tumor from his pelvic region. Chavez hasn't said what type of cancer is involved.