Catholic leaders enter final week of debate on how to receive LGBT churchgoers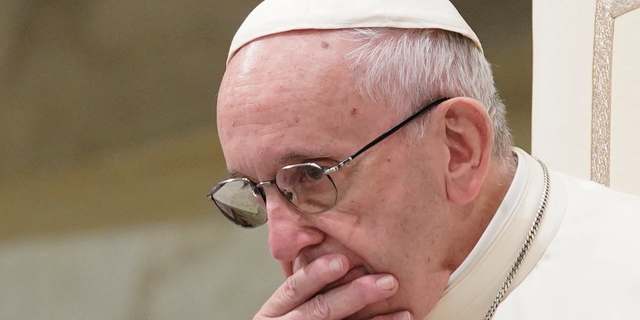 Over the past three weeks, Catholic bishops have dissected and debated an array of flashpoint issues impacting young Catholics, and this week are slated to wrap up one of the most divisive: how the church should receive those within the gay and broader LGBT community.
The 25-day synod of bishops will end this week with the adoption of a final document, as voted on by the 26 bishops, priests and cardinals from all over the world, along with a letter directed to the Catholic youth surmising decisions made.
Prior to the synod, a number of youth delegates mandated that the highly-anticipated document convey an exclusive message. The Vatican seemingly embraced that possibility in its preemptory document, acknowledging "LGBT" – which stands for lesbian, gay, bisexual, and transgender – for the first time in its history.
Nonetheless, the issue remains subject to fierce debate within the Church leadership.
While some top brass is supportive of the language use, including Papua New Guinea Cardinal John Ribat who noted at a press conference Saturday that "the youth are talking about it freely" and they are "encouraging us" to "call us, address us as this because this is who we are," others are more firmly opposed.
Philadelphia Archbishop Charles Chaput asserted his speech, according to the Associated Press, that "there is no such thing as an 'LGBTQ Catholic' or a 'transgender Catholic' or a 'heterosexual Catholic,' as if our sexual appetites defined who we are."
Communist Party detention program 'disappears' more Chinese accused of corruption
Islamic group chief calls for Muslims to join Christians, Jews in Jerusalem meeting
Prior to the synod of bishops, a coalition of religious and LGBT activists launched an online campaign Equalfuture2018.com to raise "awareness of the damage done to children when they feel that being LGBT would be a misfortune or a disappointment."
The activist site states that "Catholic Church leaders need to consider the role that the Church's teaching on LGBT has had in giving children and young people the feeling that being LGBT would be a misfortune or a disappointment" and urged youth to contact their delegates in advance of the meeting to share their views.
Since Pope Francis uttered the phrase "who am I to judge?" in a July 2013 reference to gay Catholics, the comment has been viewed as a milestone moment and a potent break from tradition within the Church – igniting both commendation and criticism.