Canada suspends railroad's operations after disaster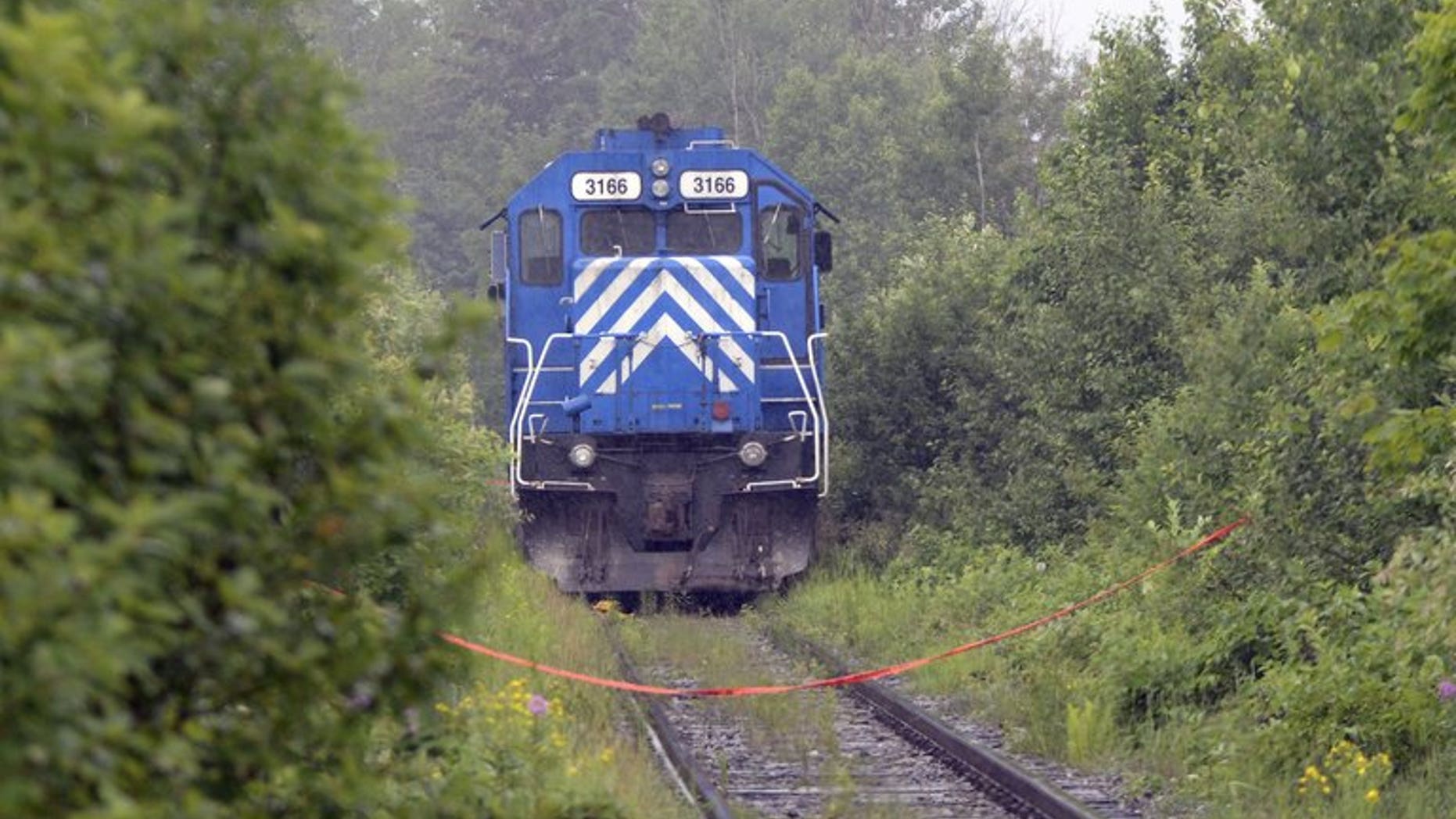 OTTAWA (AFP) – A Canadian railway company at the heart of a deadly accident that flattened part of a Quebec town lost its operating permit Tuesday on grounds it lacks sufficient insurance.
The firm suspended is Montreal, Maine & Atlantic Railway, involved in last month's derailment and explosion, which killed 47 people and touched off a fire that lasted nearly two days.
The Canadian Transportation Agency said in a statement it has revoked the company's operating permit because it failed to demonstrate that its third party liability insurance would cover any damages in the event of another accident.
"It would not be prudent, given the risks associated with rail operations, to permit MMA and (its subsidiary) MMAC to continue to operate without adequate insurance coverage," Canadian Transportation Agency chairman Geoff Hare said.
Montreal, Maine & Atlantic Railway sought bankruptcy protection in Canada and the United States this month as a result of a July 6 accident in the Quebec town of Lac-Megantic, saying its cleanup obligations exceeded the value of its assets and insurance.
The Montreal, Maine & Atlantic Railway train, carrying crude oil from the Bakken shale fields of North Dakota, was parked overnight at a nearby town when it slipped away, derailed and exploded in the center of Lac-Megantic.
The railway's chairman has said the disaster appeared to have been caused by an engineer's failure to set hand brakes on the train properly.
The town has sought millions of dollars from the company to pay for the cleanup and decontamination of the area devastated by the blaze that lasted almost two days and killed 47 people.
The Canadian Transportation Agency noted said the tragedy "has raised important questions regarding the adequacy of third party liability insurance coverage to deal with catastrophic events, especially for smaller railways."
"Increasing shipments of crude oil and other hazardous materials by rail highlight the need to determine how best to ensure that railways, small and large, have appropriate levels of third party liability coverage, including for possible catastrophic events such as Lac-Megantic," it added.