Bus falls off cliff in Albania; 11 killed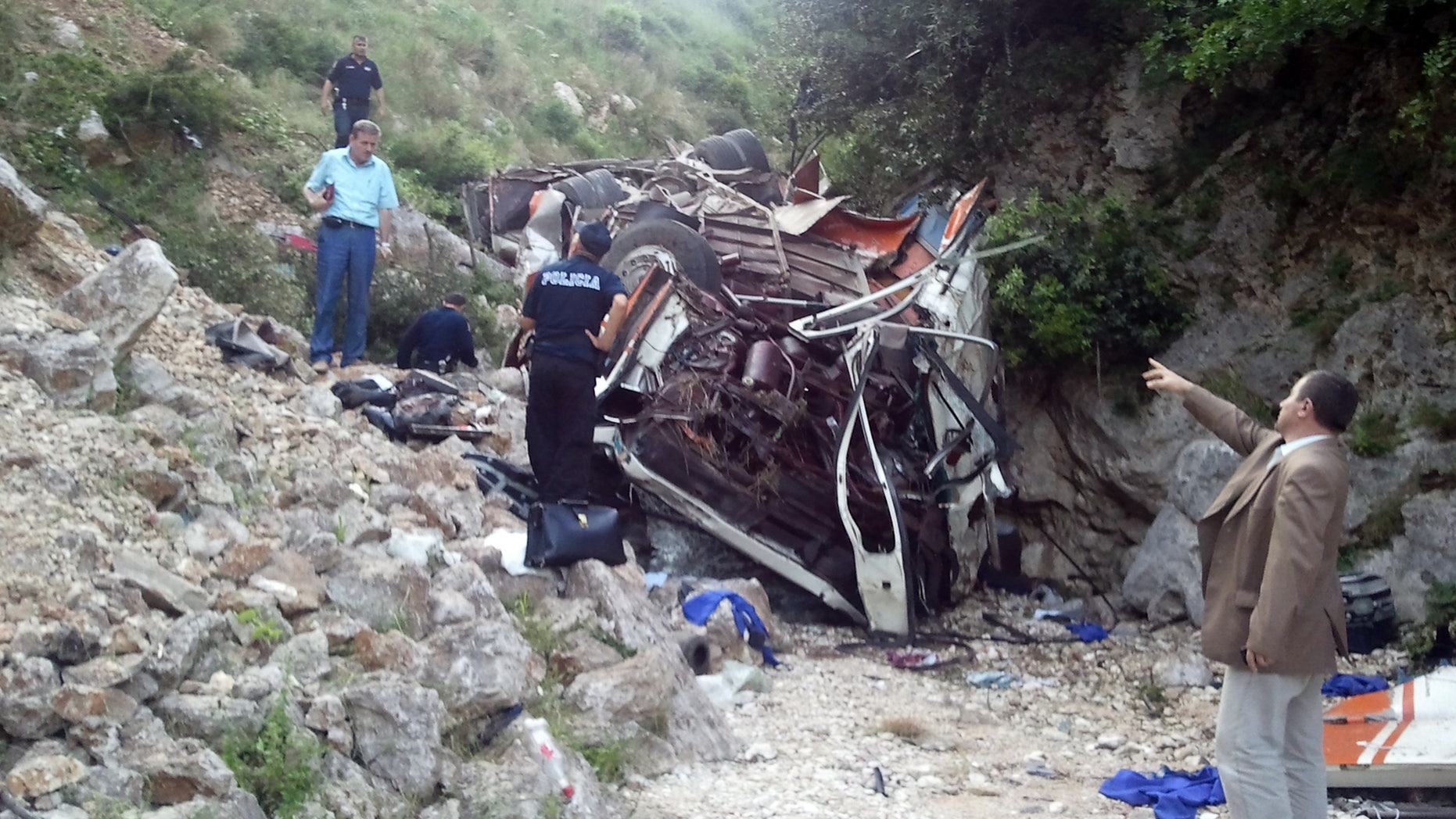 TIRANA, Albania – Albanian authorities say a bus carrying university students fell off a cliff, killing 11 people and injuring 22 others.
There was no immediate information about how many people in total were on the bus, or what caused the Monday crash in the country's south.
Local prefect Edmond Velcani and police confirmed the death and wounded tolls. Velcani says the bus driver was among those killed.
The bus was heading from the city of Elbasan to the city of Saranda.
Police spokeswoman Klejda Plangarica said it went off the road near the town of Himare, 137 miles (220 kilometers) south of the capital, Tirana.