Brutal fight leaves boxer in coma; opponent's father said he tried to step in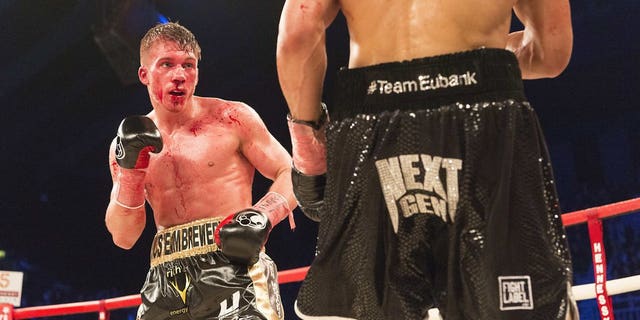 A British boxer was fighting for his life Tuesday after a brutal title bout left him in a coma, as his opponent's father said he tried convincing his son to stop taking shots to the head.
Doctors put Nick Blackwell in an induced coma at a London hospital after Saturday's middleweight title fight against Chris Eubank, Jr.
By the end of the eighth round of the bout at Wembley Arena, Blackwell was in a bad state with his left eye closed and swollen. His opponent's father, retired boxer Chris Eubank, Sr., entered the ring to talk to his son before the ninth round began.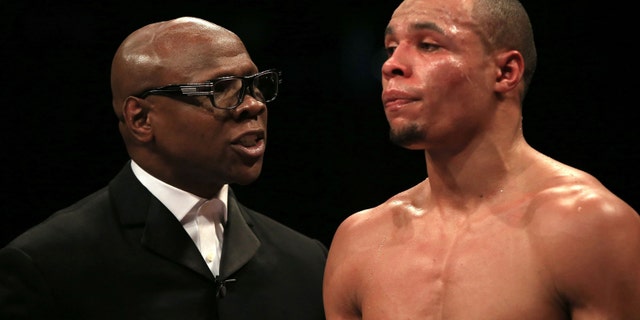 "If the referee doesn't stop it, then I don't know what to tell you," the father claimed he said. "But I will tell you this: If he doesn't stop it and you keep on beating him like this, one, he is getting hurt, two, if it goes to a decision, why hasn't the referee stopped the fight? I don't get why."
He continued, "So maybe you shouldn't leave it to the referee. But you are not going to take him out to the face. You are going to take him out to the body. OK?"
The fight continued to the 10th round, when it was stopped after the ringside doctor advised the referee that Blackwell was unable to see through his left eye. Minutes later, Blackwell fell to the floor in the ring. Paramedics rushed him to the hospital.
He suffered bleeding to his brain and remains in intensive care, sparking an outpouring of heartfelt messages from the boxing fraternity. "Will u all pray for Nick Blackwell please ASAP," world heavyweight champion Tyson Fury posted on Twitter.
The BBC reported late Sunday that surgeons are not planning to operate on Blackwell.
In 1991, Chris Eubank, Sr. was involved in an all-British world title fight that nearly killed Michael Watson, his opponent. Watson needed six operations to remove the blood clot that had formed on his brain, leaving him partially paralyzed.
Watson said he "went down memory lane in many senses" as the Blackwell-Eubank fight unfolded. Unlike during Watson's darkest moment 25 years ago, there were medical professionals on hand to treat Blackwell quickly.
"I went through a lot when it happened to me, and it makes me feel happy that what I went through led to a change in the medical provision laid out for boxers," Watson told Monday's edition of British newspaper The Daily Telegraph. "Young Chris need not blame himself for what has happened. It was not his intention to bring harm to his opponent, as strange as that sounds. It was an accident."
Robert Smith, general secretary of the British Board of Boxing Control, defended the decision of the referee, Victor Loughlin, to let the fight continue despite Blackwell's condition.
"Every boxer who gets into a ring knows the risks," Smith said. "We have everything in place as best we can. But we're never going to make it 100 percent safe... It's the nature of the sport."
The Associated Press contributed to this report.