Brothers Of Ariel Castro Deny Knowing Of Captives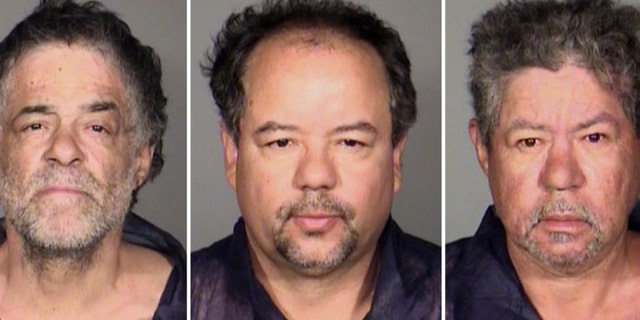 The brothers of the Ohio kidnapping suspect are imploring to the public that they had no knowledge of the three women Ariel Castro kept in his Cleveland home for the past decade.
Onil and Pedro Castro tell CNN that they've been getting death threats even after police decided not to charge them.
The brothers were initially taken into custody but released Thursday after investigators said there was no evidence against them.
Pedro Castro says he would have turned in his brother if he had known he was involved in the disappearance of Amanda Berry, Gina DeJesus, and Michelle Knight.
Ariel was charged with the rape and kidnapping of the three women on Thursday with bail set at $8 million. As of Saturday, a DNA test had also concluded that Ariel had fathered a child with one of the victims.
Tests by the state attorney general's office on a sample of Ariel's DNA confirmed he fathered Berry's 6-year-old daughter, who was rescued from his house, the office said Friday. After her release, the girl returned home with the 27-year-old Berry. Officials also were entering the DNA profile into a national database to see if it links him to other crimes.
The three women said Ariel Castro chained them up in the basement but eventually let them live on the home's second floor. Each woman told a similar story about being abducted after accepting a ride from him.
The FBI has not recovered human remains in its search of the house, spokeswoman Vicki Anderson said Friday. Agents removed more than 200 pieces of evidence, she added, declining to say what was found.
The women have begun hiring lawyers to deal with the expected large amount of donations to a charitable fund set up for their recovery. City Councilman Brian Cummins said the lawyers will become a primary point of contact for the victims as money comes in so the focus can remain on their needs and the integrity of the donation process is ensured.
The women are entitled to up to $50,000 from the state crime victim compensation fund, which covers a variety of medical, rehabilitation and transportation costs associated with their recovery, Lisa Peterson Hackley, spokeswoman for the Ohio Attorney General's Office, said Saturday.
The office also has an attorney working with people setting up charitable funds for the women and child to ensure they're created properly, Hackley said.
Based on reporting by The Associated Press.
Follow us on twitter.com/foxnewslatino
Like us at facebook.com/foxnewslatino