Brother-in-law of Charlie Hebdo killer detained in Bulgaria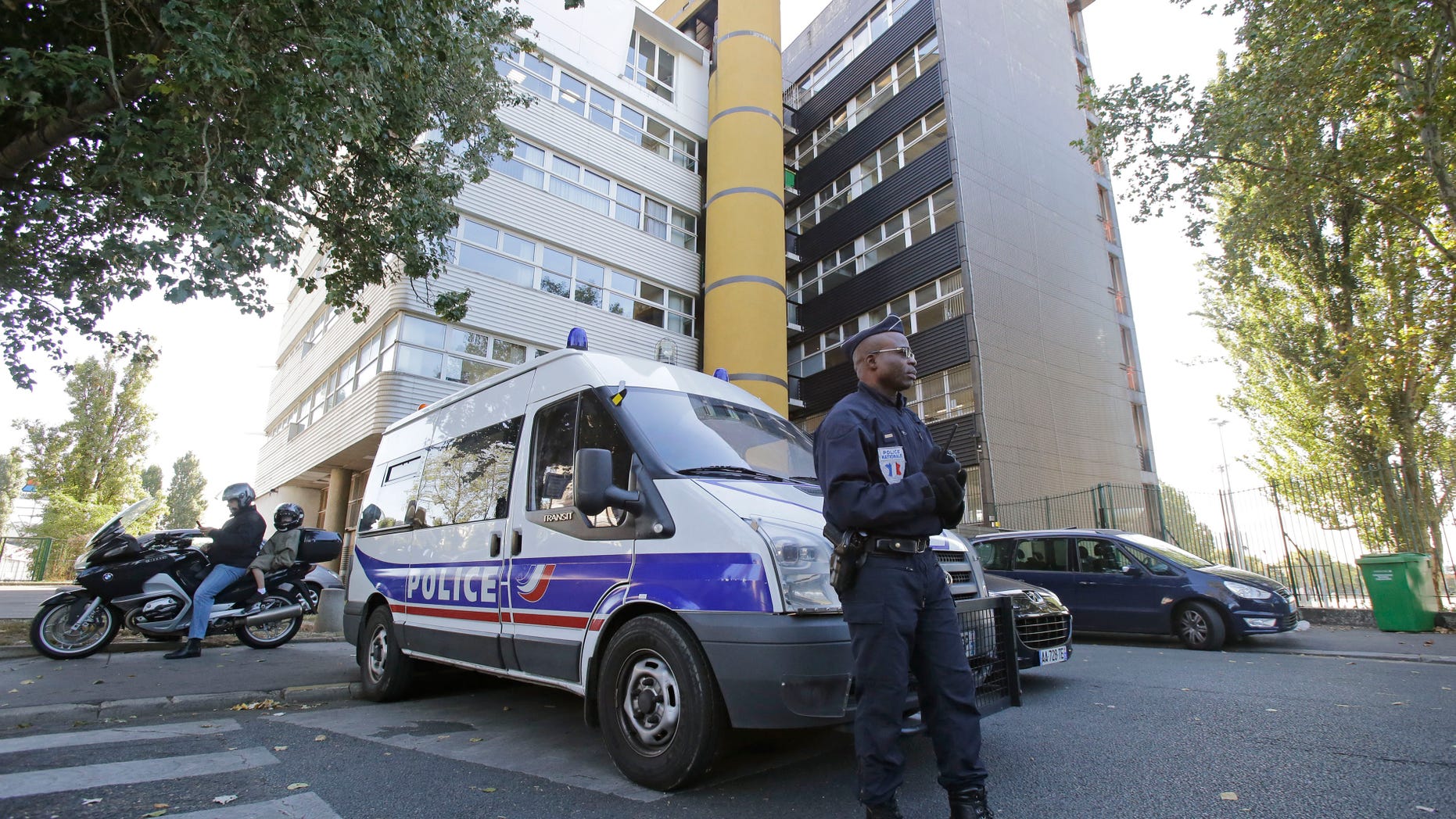 The brother-in-law of one of the men who attacked the satirical Charlie Hebdo newspaper in Paris was jailed in Bulgaria as investigators announced Monday he was suspected of trying to join extremists in Syria.
Mourad Hamyd was initially suspected of a role in the January 2015 attack on the paper, but his high school classmates launched a successful social media campaign to clear his name, saying he was in class at the time. "I am a student who lives peacefully with his parents," he said then.
The Paris prosecutor's office said someone close to Hamyd flagged his probable trip to Syria, and he was detained near the border in late July. Prosecutors said Hamyd represented a "real, present and serious threat" to Bulgaria's national security.
His sister was married to Cherif Kouachi, one of two brothers who carried out the attack at the Charlie Hebdo offices.
Hamyd boarded a train in France which ultimately entered Bulgaria through Serbia, the Sofia Globe reported, adding that he traveled by himself with only personal luggage. He claimed he'd planned to visit Bulgaria as a tourist for only a week, border police said.
He tried to cross into Turkey, but the nation refused to let him in because he was subject to a five-year ban, the Globe added.
Seventeen people died at Charlie Hebdo and at a kosher supermarket two days later. They were among the first victims of a string of attacks by Islamic fundamentalists in France last year that ultimately left at least 147 people dead and hundreds of others injured.
French counter-terrorism police killed the Kouachi brothers on January 9, 2015, two days after the Charlie Hebdo massacre.
The Associated Press contributed to this report.