British PM urges EU to place monitors at Gibraltar border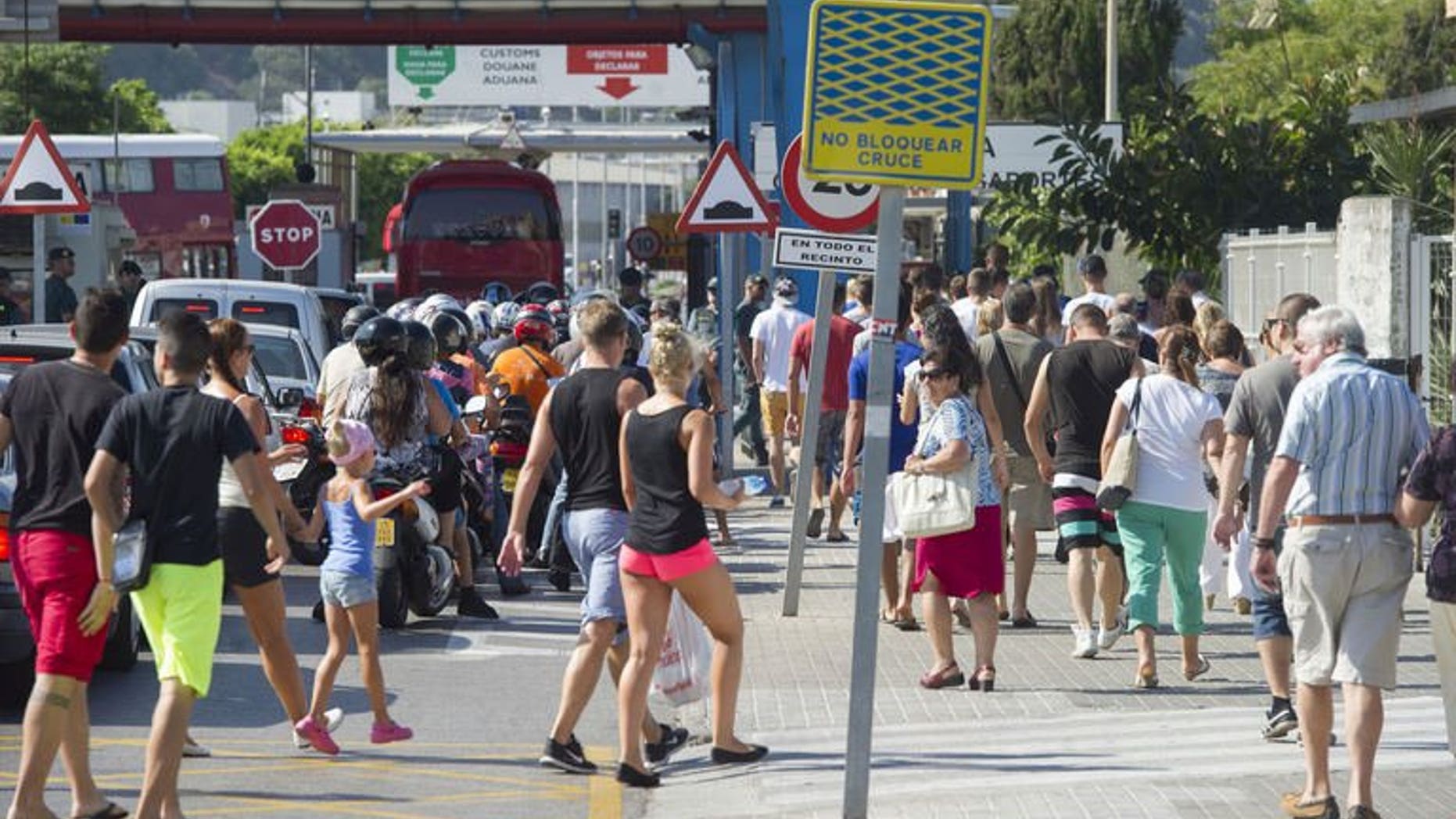 LONDON (AFP) – British Prime Minister David Cameron has called on European Commission president Jose Manuel Barroso to send monitors to observe "politically motivated" checks at Spain's border with Gibraltar as soon as possible, Downing Street said Friday.
A row has broken out between London and Madrid over Gibraltar, after Spain introduced stringent border checks which have led to waits of up to five hours for motorists trying to enter the British-held territory.
In a telephone call, Cameron complained that the border checks are "politically motivated and disproportionate" and called for the European Commission to send a monitoring team to the border "urgently" to collate evidence, a spokesman said.
The European Union has said it will send observers to Gibraltar in September or October, but Cameron said they should be sent now.
A Downing Street spokesman said: "The prime minister has called President Barroso to raise serious concerns that additional border checks introduced by the Spanish at the Spain-Gibraltar border are politically motivated and disproportionate, and therefore contrary to the EU right of free movement.
"The PM made clear that we would prefer to resolve this issue through political dialogue. Consequently, both the PM and the Foreign Secretary (William Hague) had called their Spanish counterparts to try to find a way to de-escalate the issue."
Cameron told Barroso that Britain had also proposed "ad-hoc talks" involving the government of Gibraltar to find a solution.
Britain had announced on Monday that it was considering legal action against Spain over the border checks.
The British government is now "collating evidence on the sporadic nature of these measures which would prove that they are illegitimate," Cameron's spokesman said.
"We believe that the European Commission, as guardian of the treaties, should investigate the issue and the PM called on President Barroso to send an EU monitoring team to the Gibraltar-Spain border urgently to gather evidence of the checks that are being carried out," he added.
Deputy Prime Minister Nick Clegg was to call his Spanish counterpart Soraya Saenz de Santamaria later Friday to reiterate Britain's concerns.
A British naval frigate is due to dock in Gibraltar on Monday before taking part in a naval exercise in the Mediterranean which London insists was planned long before the latest row broke out.