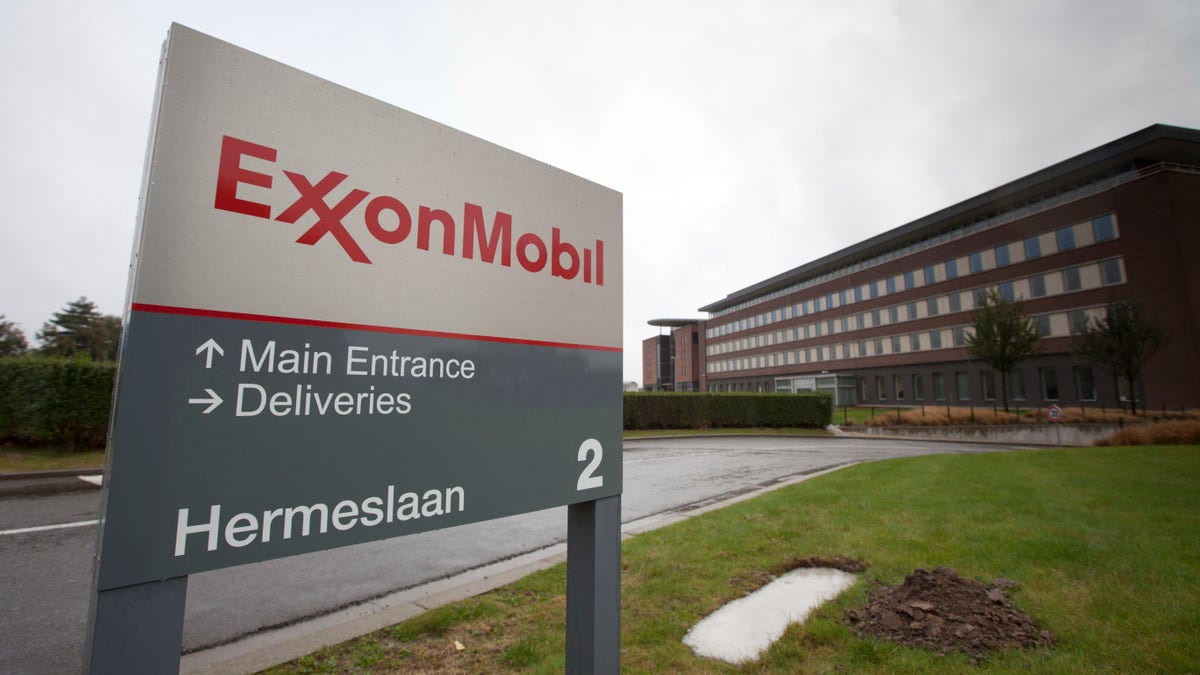 BRUSSELS – So far, it's still a mystery.
A British oil executive gunned down in front of his wife in the Belgian capital of Brussels. Helmeted assailants escaping on a motorcycle. No arrests. A driver of a white van who has not been found. A court order for police not to reveal the details.
Was the killing of Nicholas Mockford, a 60-year-old executive for ExxonMobil, the world's largest oil company, a car-jacking gone wrong? A muffed purse-snatching? Or was it a cold-blooded professional hit for reasons yet unknown?
Mockford, a British national living in Belgium, was shot dead on Oct. 14 as he left an Italian restaurant in Neder-over-Heembeek — a village in medieval days that has since been swallowed up by the expanding capital. He died in the street as his wife cradled him in her arms and a neighbor tried to resuscitate him.
In the beginning, the investigating judge imposed an order on police preventing them from releasing any detail on the case, which police said was not unusual in a serious murder case. As a result, initial news reports were sparse. But on Thursday, authorities switched course and decided to enlist the public's help, releasing a brief description of the crime.
Mockford and his wife, Mary, left Da Marcello restaurant about 10 p.m., the report said. They crossed the street toward their car, identified by news reports as a Lexus.
When they reached the car, an assailant "threatened" Mrs. Mockford, hit her several times in the face, and tried to yank her bag away, police said.
Suddenly, a second assailant fired four shots at Mockford, who died at the scene, according to police.
On Oct. 16, the VTM television channel interviewed a neighbor who asked not to be identified.
"I heard the sound of two, well I don't know, like tack, tack," said the man, whose image was blurred. "I thought that was strange and went outside. I saw a woman lying on the sidewalk across the street. She was shouting 'Help! Help!' There was also a man lying next to a car."
The man said Mrs. Mockford mentioned a white van, so neighbors originally thought her husband had been the victim of a hit-and-run accident.
"I stayed with the man, but he stopped breathing," the neighbor said. "I resuscitated him and he came to. Then he became unconscious again and at that moment the ambulance arrived.
He said after ambulance workers had cut open the man's clothing, he saw the man "had a bullet in his chest and a bullet in his shoulder. There was also blood on his head."
Investigators have asked that the driver of the van report to police, saying it had crossed the couple's path shortly before the attack.
The assailants, who wore motorcycle helmets, initially escaped on foot but were later seen on a motorcycle, the police report said.
Mockford's family is not convinced that the motive was robbery. A British newspaper, the Daily Telegraph, quoted an unnamed relative as saying the family believed the killing had the hallmarks of a professional hit, although they could not imagine a motive.
A spokesman for ExxonMobil said Friday the company was "shocked by the very tragic death." The company, headquartered in Irving, Texas, did not immediately respond to further requests for comment.
Mockford grew up in Leicestershire in the English Midlands. He reportedly moved abroad years ago, living in Belgium and Singapore. He is believed to have worked for ExxonMobil since the 1970s and was head of marketing for interim technologies for ExxonMobil Chemicals, Europe, promoting new types of greener fuel.
He had been married to his wife, who is Belgian, for 15 years. His three adult children from his first marriage live in Britain, the Telegraph said.
Mockford was also a sailor and a golfer. A sailing team of which he was a member reportedly won a race in the English Channel last year.
And for the last seven years or so he had been a member of the Steenpoel Golf Club, a nine-hole course just outside Brussels. The club secretary, Andrew Watson, told The Associated Press that Mockford was a keen if ordinary golfer, showing up about once a week.
"Everybody at this club is completely shocked," Watson said. "He was a very easy going guy. Very polite, very pleasant."
Mockford never mentioned anything about enemies or any work-related conflicts, Watson said.
"Absolutely not!" Watson said. "He never had a bad word about anyone."
___
Don Melvin can be reached at — http://twitter.com/Don_Melvin.