British couple arrested for allegedly keeping Polish 'slave' in garden shed for 4 years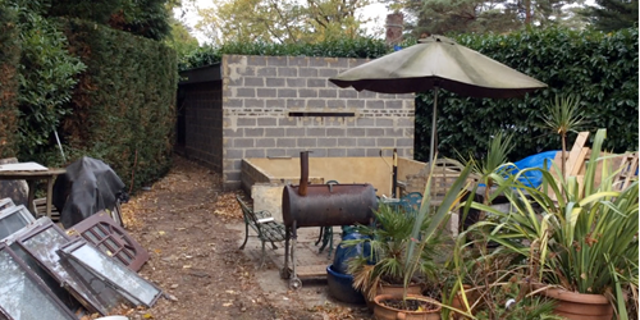 A British couple allegedly forced a Polish man to work in exchange for food and held him captive against his will inside their garden shed for more than four years, authorities say.
Pritpal Binning, 56, and her spouse Palvinder, 54, were arrested Tuesday by the Gangmasters and Labour Abuse Authority (GLAA) following a raid at their home in Chilworth, near Southampton. They are accused of modern slavery.
Officials said a "frail Polish man" in his 40s told officials that he had been forced to sleep in a plastic chaise inside the garden shed and given out-of-date food to eat.
"He also said that he had no flushing toilet and that his kitchen was a fridge and barbecue," a spokesperson for GLAA said in a statement.
BRITISH MAN TRAPPED IN SHED AS 'SLAVE' FOR 40 YEARS, OFFICIALS SAY
The spokesman said the victim was accepted into a government program that helps victims of modern slavery and human trafficking.
"We are pleased that the man is now receiving the help and support he so desperately needs. In the 21st century, no one should be forced to live in such degrading and disgusting condition," said Tony Byrne, a senior investigating officer with GLAA.
The suspects were released pending further investigation.
This is the second recent case of a potential victim of slavery and human trafficking that was living in a shed in Britain.
Last month, a 79-year-old British man was arrested for allegedly forcing a person to live inside a six-foot shed in Cumbria for the last 40 years.