Britain Holds Peace Talks With Taliban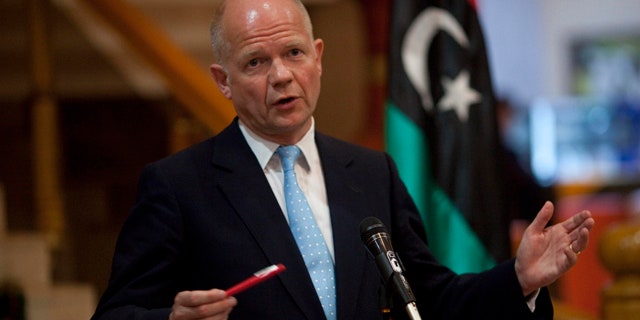 British Foreign Secretary William Hague has reportedly confirmed peace talks have taken place between the government and the Taliban.
Hague is said to have made the comments in an interview with The Sun as it emerged he is on an unannounced visit to Afghanistan.
He told the paper: "Talks do happen with the Taliban. We've worked hard behind the scenes."
During the three-day visit, the foreign secretary has met Afghan President Hamid Karzai in Kabul and visited U.K. troops in Helmand.
He was joined by his counterpart from the United Arab Emirates.
The UAE also has troops in the International Security Assistance Force fighting in the country.
The Sun reports Hague urged troops in Afghanistan to support peace moves.
"Reconciliation with people who have been in a military conflict can be very distasteful," he said.
"In all these types of situations, you do have to face up to some distasteful things."
Click here for more about U.K. peace talks with the Taliban from Sky News.