Brazil's Silva says prosecutors want to end his career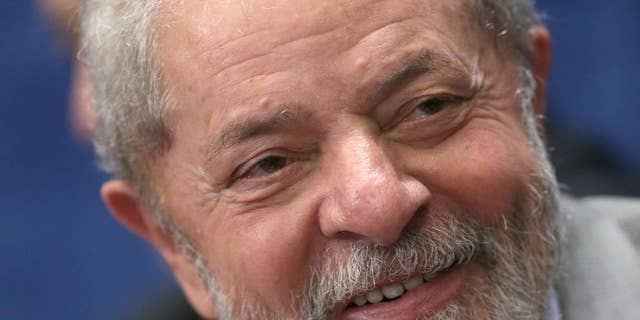 NEWYou can now listen to Fox News articles!
SAO PAULO – Former Brazilian President Luiz Inacio Lula da Silva says that prosecutors who described him as the mastermind in a massive corruption scandal are simply trying to keep him from running for president in 2018.
Silva cried and said the accusations were baseless as he held a news conference in a Sao Paulo hotel Thursday.
Federal prosecutors on Wednesday accused Silva of being the top leader of large corruption scandal at state-run oil company Petrobras. However, the charges were much more limited in scope. Silvia, his wife and five others were charged with money laundering and corruption.
Silva says his adversaries want to extirpate his left-leaning Worker's Party. Former President Dilma Rousseff, who replaced Silva, was removed from office by the Senate.