Brazilian police crack hidden 'darknet' child porn ring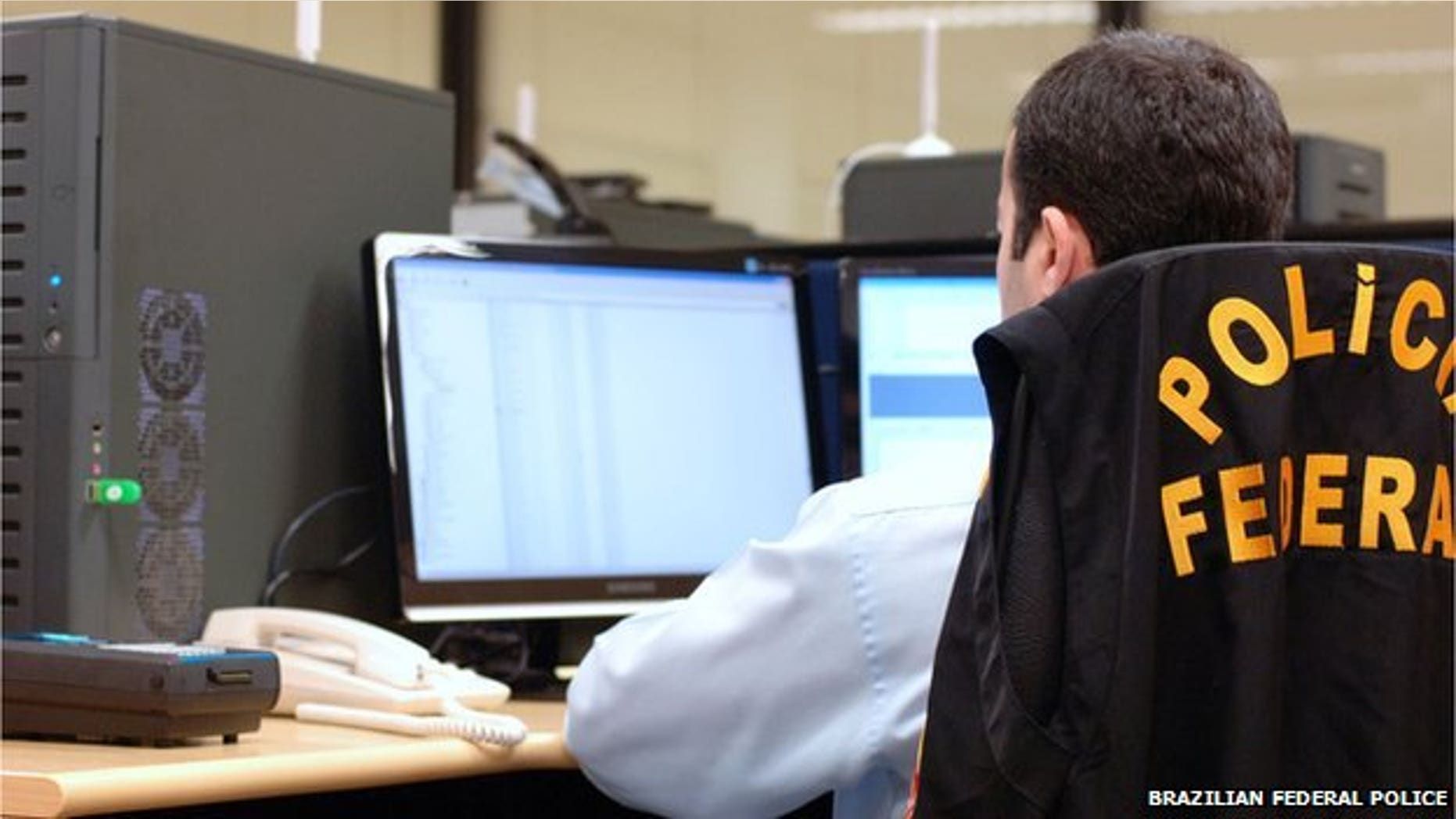 A seminary student, a prison guard and a law enforcement official were among 55 people arrested Wednesday in a massive child pornography network buried deep within the "darknet" — private networks of trusted peers using unconventional protocols.
"Operation Darknet," a yearlong investigation, reportedly uncovered child pornography made in Brazil that was being disseminated in five other countries. Police located suspects from all walks of life in Portugal, Italy, Colombia, Mexico and Venezuela.
"There is no profile of the criminal," Federal Police Inspector Diana Calasanz told reporters. "As it is a very hidden crime, anybody can be the perpetrator."
Other suspects reportedly included a computer technician, a martial arts instructor, health care workers and a math teacher. Another 56 suspects have been identified, police commanders said during a press conference Wednesday in Porto Alegre, Brazil.
[pullquote]
Roughly 50 federal officers participated in the operation, which was launched simultaneously in 18 Brazilian states and Brasilia.
Six children were also rescued from sexual exploitation as a result of the investigation, authorities said.
"We managed to identify people who were trying to distribute child pornography materials and also those who have abused children," Rio Grande do Sul Chief of Police Sandro Luciano told reporters.
Brazilian investigators had been following the lead of the FBI in the United States and Scotland Yard in London, previously the only two law enforcement organizations that managed to crack into the mysterious, file-sharing networks that are largely inaccessible via standard search engines.
Governments across Latin America are reportedly cracking down on child sexual exploitation. Authorities in Colombia dismantled a child-trafficking operation earlier this week that allegedly smuggled children as young as 12 out of the country for sex. Several arrests were made, authorities said.