Bomb kills two Pakistan government allies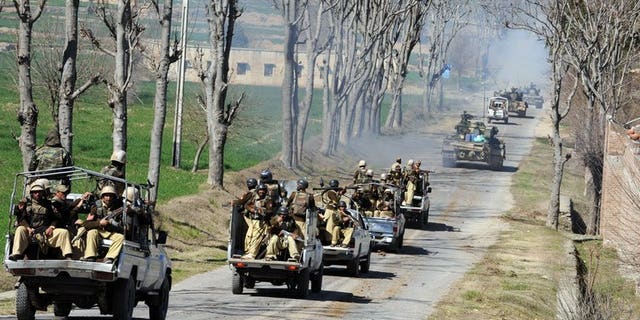 KHAR, Pakistan (AFP) – A bomb explosion on Saturday killed two members of a Pakistani pro-government militia in a tribal region near the Afghanistan border, officials said.
The explosion took place in Chamarkand town, 40 kilometres (25 miles) northwest of Khar, the main town of Bajaur tribal region.
"Two members of a pro-government tribal peace committee were killed when an improvised explosive device (IED) went off near them," local administration official, Ghulam Saeedullah told AFP.
He said that the men were inspecting the site of an earlier IED blast when a second device went off.
Local tribal police officials also confirmed the incident and casualties.
The attack came two days after about a dozen insurgents attacked the homes of two tribal elders near Khar and later killed them.
Pakistan has for years been fighting homegrown Taliban insurgents in its northwestern border areas with Afghanistan.
A US-led NATO combat mission across the border is due to withdraw next year after a 12-year Afghan Taliban insurgency.