Bolivia Threatens To Pull Out of International Human Rights Organization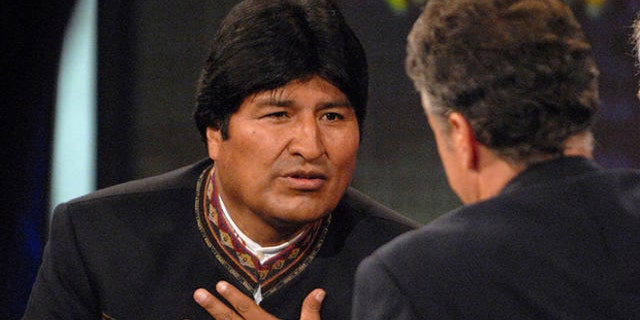 Bolivian President Evo Morales announced that the Andean nation might withdraw from the Inter-American Commission of Human Rights (IACHR).
Morales' announcement came only a few days after the commission held a hearing concerning the construction of a road through the Isiboro Sécure National Park and Indigenous Territory (TIPNIS) in Bolivia.
"We are seriously considering withdrawing from the commission," Morales said, according to The Associated Press. "We have our dignity and sovereignty to put in place in these kinds of institutions,"
The Bolivian president's discourse echoes his Ecuadoran counterpart, Rafael Correa, who is promoting a series of reforms to the Human Rights Commission that include changing the institution's headquarters, which is currently based in Washington. Venezuela also denounced the presence of the U.S. in the commission, an autonomous organ of the Organization of American States (OAS).
The Commission "has offices in the United States and that country has not ratified any human rights treaty," said Morales.
Morales added that the OAS arrived in his country to defend governments "that were massacring the Bolivian people." In 1995, then-President Gonzalo Sánchez de Lozada invited the OAS to investigate the events triggered by a protest by miners that ended with several deaths.
The OAS agreed to carry out reforms to the Inter-American System of Human Rights, a move that civil society organizations have denounced as pressures to limit the autonomy of the body, which includes the Commission and the Inter-American Court of Human Rights.
The OAS held a general assembly meeting on Friday to discuss the strengthening of the Inter-American Human Rights System.
The Inter-American system for the protection of human rights emerged after the adoption of the American Declaration of the Rights and Duties of Man in April 1948 – which predated the United Nation's Universal Declaration of Human Rights by more than six months. The Commission of Human Rights was created in 1959. It held its first meeting in 1960.
The Associated Press contributed to this report.
Follow us on twitter.com/foxnewslatino
Like us at facebook.com/foxnewslatino