Boko Haram attacks northeastern Nigeria town, engages in heavy fighting with army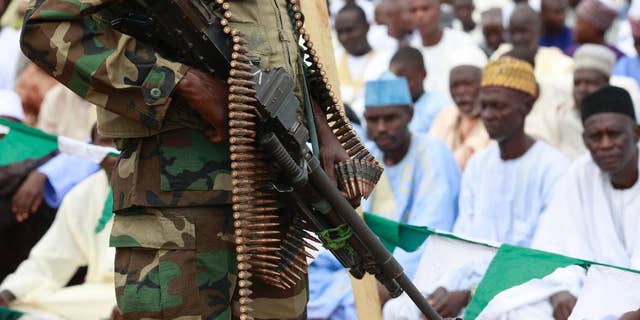 BAUCHI, Nigeria – Witnesses say dozens of Boko Haram fighters are engaged in heavy fighting with the country's military after attacking the northeastern town of Gombe.
Jummai Aliyu said Saturday morning the Islamic extremists were clashing with soldiers three kilometers (two miles) outside the town, which has been attacked multiple times.
Another witness said he saw the fighters approach in a convoy of vans.
Suspected Boko Haram militants staged their first attack in Chad on Friday, bringing to three the number of neighboring countries roped into what had previously been an internal Nigerian conflict.
Cameroon and Niger have also been attacked. All three have vowed to contribute to a regional force against Boko Haram that is expected to be launched in the coming weeks, though funding questions are not yet settled.