Blast in French nuclear plant's machine room; no radiation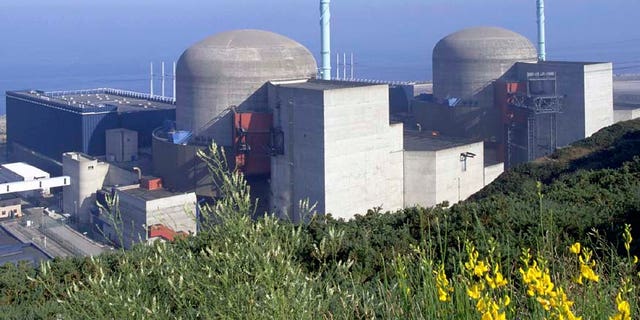 NEWYou can now listen to Fox News articles!
A fire led to a blast in a nuclear power plant's turbine hall Thursday on France's northwest coast but there was no radiation leak or casualties, operator EDF and local authorities said.

IN SWEDEN, TELEVISION TEAM CONVICTED OF HUMAN SMUGGLING
EDF said the staff at the Flamanville plant in Normandy immediately brought the fire under control. The cause of the fire, in the machine room of the No. 1 reactor, was under investigation.
The machine room, which houses turbines that produce electricity, is a non-nuclear area of the plant. There was no radiation leak as a result of the fire or blast, EDF said.
Fire officers checked five of the plant's workers to see if they were suffering from smoke inhalation but they did not require further medical attention, said Olivier Marmion, a regional official.
Foul play was ruled out as a cause of the fire, with initial suspicions focusing on a possible electrical short-circuit, Marmion said.
EDF said the plant's No. 1 reactor was subsequently disconnected from the grid -- a normal operating procedure in such circumstances.
Flamanville has two 1,300-megawatt reactors, in operation since 1985 and 1986. Nearly 80 percent of France's electricity production is generated from nuclear power.