Birthday Cake Baked With Marijuana Puts University Student In Comatose State In Spain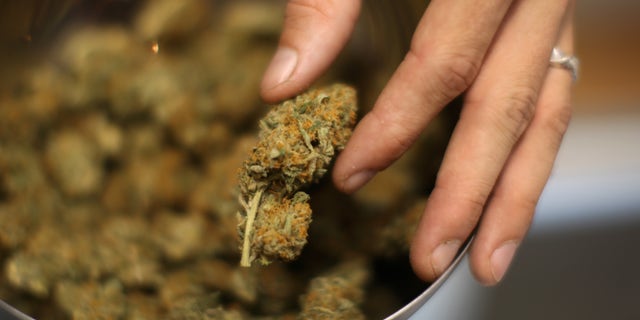 MADRID (AP) – A university student in Spain's capital went into a comatose state early Sunday after he ate a birthday cake baked with marijuana, while nine others were also hospitalized, officials said.
The comatose man wasn't responding to stimulus when admitted to a Madrid hospital, but he later recovered, city emergency services spokesman Javier Chivite said. The man was still hospitalized.
It wasn't immediately clear if the pot cake directly led to the man's comatose state, or if he had ingested other substances or had underlying medical problems.
An official at Puerta de Hierro de Majadahonda hospital confirmed the man went into a comatose state, but declined to reveal further details, citing privacy issues. The hospital official spoke on condition of anonymity because she wasn't authorized to be identified by name.
A total of 11 people were affected by eating the cake, Chivite said. Ten of them were hospitalized, the hospital official said. Chivite said they were treated for irregular heartbeat.
Jose Dominguez de Posada, dean of Madrid's Alfonso X University, said the students were all male and aged between 18 and 22 and the most affected was studying veterinary sciences. Dominguez de Posada said the university campus houses about 12,000 students.
Follow us on twitter.com/foxnewslatino
Like us at facebook.com/foxnewslatino