Bill Clinton says future of U.S.-Cuban relations hinges on fate of Alan Gross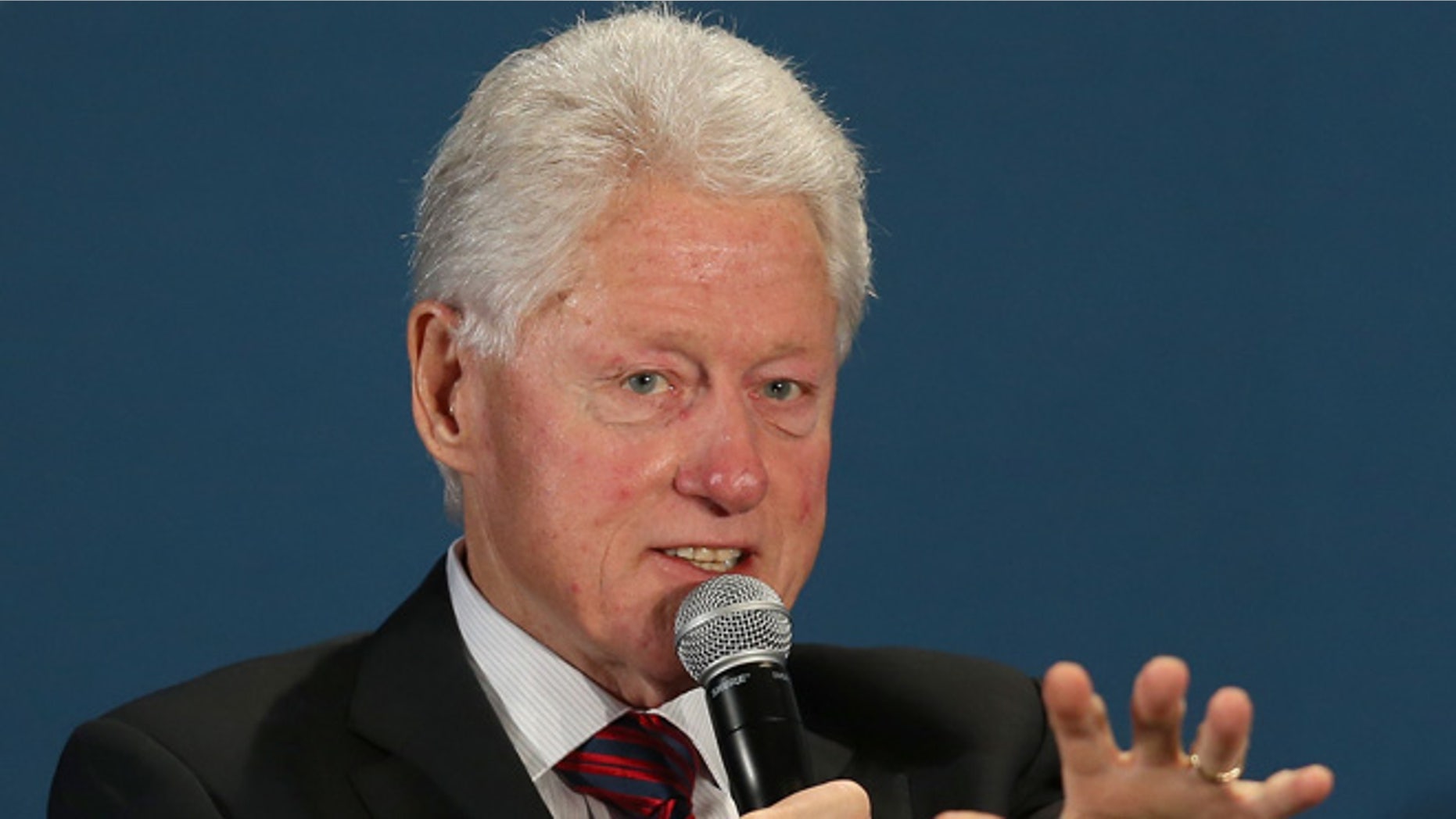 Former U.S. President Bill Clinton hinted Thursday that any future relations between Washington and Havana hinge on the Cuban government releasing USAID subcontractor Alan Gross from prison.
Speaking with the Miami Herald, Clinton said that his wife and prospective Democratic candidate for president, Hillary Clinton, was in favor of ending the 50-plus years long embargo with Cuba.
"I think we would be well on our way to doing it [ending the blockade] if they released Alan Gross," he said of the contractor who has served five years of a 15-year sentence. "It is really foolish to allow what is clearly a questionable incarceration to imperil the whole future of U.S.-Cuban relations, but that's not my call to make."
The White House last week also urged Cuba to release U.S. government subcontractor Alan Gross, who is serving a 15-year sentence on the Communist-ruled island after being convicted for subversion.
"Five years ago today Alan Gross was arrested for his efforts to help ordinary Cuban citizens have greater access to information through the Internet," White House press secretary Josh Earnest said in a statement.
President Barack Obama's administration "remains focused on securing Alan's freedom from a Cuban prison" and officials in Washington are "deeply concerned" about the health of the 65-year-old Gross, Earnest said.
"The Cuban Government's release of Alan on humanitarian grounds would remove an impediment to more constructive relations between the United States and Cuba," the statement concluded.
Gross was arrested in Havana in December 2009 with satellite communications equipment he was planning to distribute among Cuba's Jewish community.
He traveled to the island for Development Alternatives Inc., a Maryland company acting under a contract with the U.S. Agency for International Development to expand Internet access and the flow of information in Cuba.
In his interview with the Miami Herald, Clinton also took on a more open approach to Cuba than he or most other U.S. presidents have taken while in office. He praised the country's role in responding to the devastation in the wake of Haiti's massive earthquake and in responding to the Ebola outbreak in Africa.
"We can't turn a blind eye when we think you're wrongly oppressing…we can't pretend what happened hasn't happened," he said of Cuba's human rights violations. "But there may be a way for us to work together going forward."
Clinton comments came during the "Future of the Americas" summit that his foundation hosted Thursday at the University of Miami, which brought business and political leaders from around Latin America together to plan for the future and pass recommendations along to the delegates heading to the 2015 Summit of the Americas in Panama.
Efe contributed to this report.