Berlusconi hit by latest court setback, drops coveted "Cavalieri" business honorific title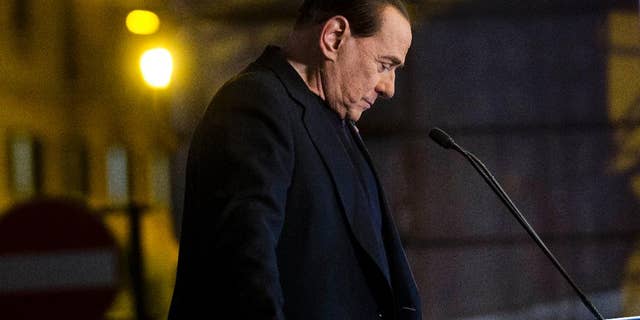 ROME – Silvio Berlusconi has lost a coveted business honorific — and nickname — following his latest court setback.
The association of businessmen named to the "Order of Merit of Work" by the Italian president said Berlusconi suspended himself from the club Wednesday. The National Federation of the Knights of Labor had been considering what to do with Berlusconi following his tax fraud conviction, which was upheld by Italy's highest court in August.
On Tuesday, the Court of Cassation also upheld his two-year ban on holding or running for public office.
Berlusconi's moniker was "Il Cavaliere," or "The Knight," taken from his membership in the Order of Merit that dates from 1977.
The order, which was founded in 1901, honors Italy's entrepreneurial elite. Each year the Italian president names 25 new members.