Berlin attack victims included Israeli, Pole and Italian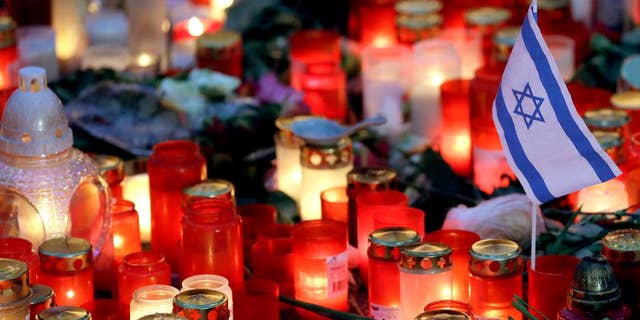 BERLIN – Twelve people were killed and dozens were injured Monday when a truck smashed into a Berlin Christmas market. German authorities have described it as a terror attack most likely perpetrated by a Tunisian with ties to Islamic extremists. Authorities say six of the dead identified so far came from Germany, one each from Poland, Italy and Israel.
Here are portraits of the three victims named publicly.
___
Fabrizia Di Lorenzo was shopping for Christmas presents to take home to her family in Italy when the attack happened.
The 31-year-old had lived in Berlin for several years and planned to return home Thursday to Sulmona, a town in the Apennine Mountains.
Friends and neighbors recalled how it was clear from an early age that her world would expand far beyond the tranquil medieval town, known as the birthplace of the poet Ovid.
Di Lorenzo was part of what's known in Italy as the "Erasmus generation" who study abroad in Europe, often remaining in other countries to look for work.
Fluent in French, English, German and her native Italian, Di Lorenzo studied in Rome, Bologna, Milan and Berlin, where she returned in 2013.
She worked for engineering firm Bosch and later for a transport company.
___
Dalia Elyakim was on holiday with her husband Rami, who was in a serious but stable condition after the attack.
Elyakim, from the central Israeli city of Herzliya, was described by longtime friend Moshe Egoz as a "good soul."
Egoz told Israeli Army Radio that the couple in their 60s "loved to travel, especially around Christmas time" and had been posting updates about their trip on Facebook.
___
Lukasz Urban was meant to deliver steel beams to Berlin until his truck was hijacked.
The 37-year-old from Poland was found shot dead on the passenger seat and authorities believe he fought to the end against the hijacker.
Ariel Zurawski, his cousin and the owner of the trucking company, said Urban attempted to make his delivery Monday morning but was told to come back the following day.
Urban is survived by his wife and teenage son.
____
Associated Press reporters Monika Scislowska in Warsaw, Frances D'Emilio in Rome and Tia Goldenberg in Jerusalem contributed to this story.