Belgian police raid dozens of homes in hunt for Syrian rebel recruiters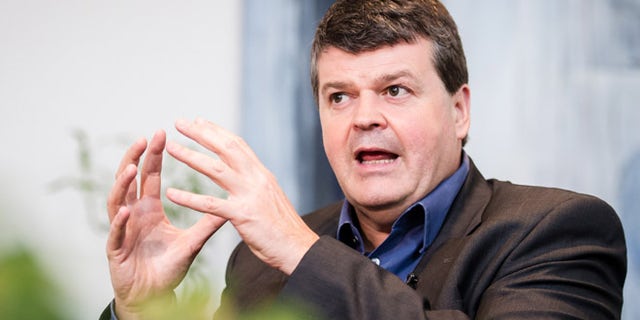 BRUSSELS – Belgian police raided four dozen homes on Tuesday looking for potential extremists who lure youngsters into traveling to Syria to join rebels trying to overthrow the government there.
Officials say dozens of Belgian teenagers already have left for the Syrian front, willing to fight but ill-prepared to survive the Arab country's brutal civil war. Belgian leaders worry that the young fighters could return from Syria radicalized and willing to stage terrorist attacks at home.
Six people were detained and could be charged later, the prosecutor's office said in a statement. Police confiscated computers, mobile phones and cash but did not find any arms or explosives.
The mayor of Mechelen, whose city saw some homes raided, said the police action was linked to the disbanded Islamic group Sharia4Belgium.
Authorities are trying to determine if the group is a terrorist outfit, and prosecutors allege that Sharia4Belgium members who had traveled to Syria linked up with "Al Qaeda-inspired combatants." Videos showed its former leader Fouad Belkacem being taken from his home in the pre-dawn sweep.
"It was a very important step of the federal police to try to counter that movement," Mechelen Mayor Bart Somers told The Associated Press.
The sweep of 48 homes covered a 30-mile area from the northern port of Antwerp to the capital Brussels and including Mechelen, a densely populated area with a large Muslim population. The investigation is centering on 33 people from the area who are either already in Syria or have left for the civil war there.
The United Nations says more than 70,000 people have been killed in Syria's two-year-old conflict.
Several mayors from Brussels to Antwerp have joined hands in seeking to keep their youth from leaving this nation of 10.5 million and have criticized those who urge them to go fight. The father of one youngster who left for Syria transmitted information about radical recruiters to police.
"I don't want to see kids leaving for Syria and leave their families and parents behind in despair," Somers said. "We should not let youngsters die there like cannon fodder."
The prosecutor's office said it found that recruiting for Syria happened when youngsters were personally confronted on the street before being invited to private meeting rooms in Antwerp where training could include "extended indoctrination sessions and combat training."