Bahrain police clash with protesters near Manama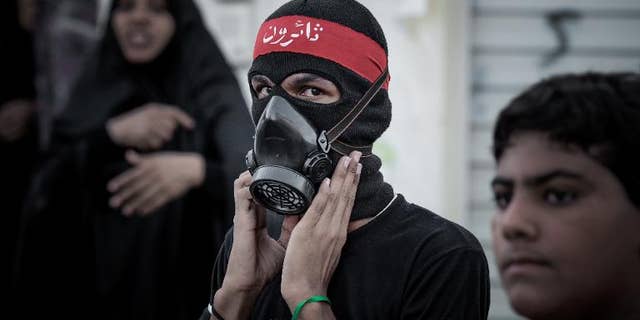 Dubai (AFP) – Protesters and police clashed in a Bahraini village ahead of a demonstration called to demand the release of a prominent Shiite former MP, the interior ministry and witnesses said Friday.
"Police were the target of a terrorist act of Molotov cocktails being thrown and partly setting on fire a vehicle of law enforcement officers in Shaharkhan village" west of Manama, the ministry said.
Witnesses said protesters on Thursday night took to the streets of Manama and nearby Shiite villages, chanting slogans demanding the release of political prisoners and the fall of the ruling Sunni monarchy.
Police fired tear gas to disperse the demonstrators who hurled stones and petrol bombs, they said.
The opposition in the Shiite-majority Gulf kingdom has called for protests on Friday to condemn the arrest of ex-MP Khalil Marzooq on charges of inciting terrorism.
Opposition groups have suspended their participation in national reconciliation talks aimed at ending Bahrain's political impasse following Tuesday's arrest.
Marzooq was deputy speaker in Bahrain's 40-member parliament before 18 MPs from his Al-Wefaq movement walked out in February 2011 in protest at violence against demonstrators.
In March 2011, security forces crushed a month of protests dominated by the country's Shiites demanding democratic reforms.
At least 80 people have been killed since the Arab Spring-inspired pro-democracy protests erupted, according to the International Federation for Human Rights.