Australian killer of Irish woman jailed for life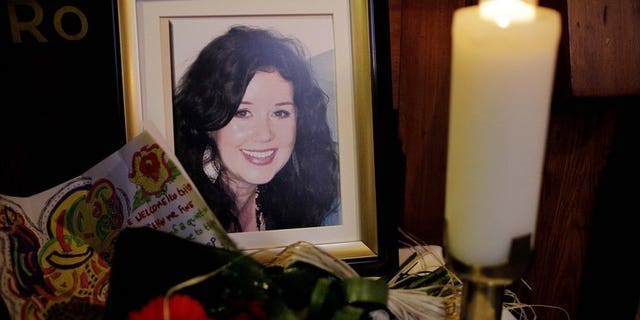 MELBOURNE (AFP) – A serial sex offender was on Wednesday sentenced to life for the "savage" rape and murder of an Irish woman in a Melbourne street, a random killing which shocked the nation and led to an outpouring of emotion.
Adrian Ernest Bayley, who pleaded guilty, had a history of violence and was on parole at the time of the attack on Jill Meagher as she walked home alone after spending a night with friends last September.
In sentencing, Victorian Supreme Court Justice Geoffrey Nettle said "nothing but life imprisonment will suffice" for Bayley although he set a minimum term of 35 years, meaning he will be 76 before he is eligible for parole.
"It was a savage violent rape of the gravest kind. Your killing of the deceased ranks among the worst kind conceivable," Justice Nettle said.
Nettle added that he was satisfied beyond reasonable doubt that the 41-year-old posed a risk to the safety of the community.
Meagher, who worked for state broadcaster ABC and who moved to Australia from Ireland several years ago, vanished in the early hours of September 22 as she walked home from a bar just a few blocks from her Melbourne home.
The 29-year-old's body was found five days later in a shallow grave in a rural area 50 kilometres (30 miles) from the city.
Meagher's death hit a nerve in Australia with tens of thousands of people joining a march through the suburb where she was last seen alive in a peaceful demonstration against violence.
Her family welcomed the sentencing, with her father George McKeon telling journalists: "Justice has now been done. Police and prosecutors, we thank you."
State authorities were criticised for allowing Bayley, who had 20 prior convictions for sexual and violent crimes, to be out on parole at the time he killed Meagher given his long history of violent sexual assaults.
The Victorian Sentencing Advisory Council said the Parole Board made a "catastrophic error" in releasing Bayley who had been in several serious relationships and fathered four children.
He was a trained pastry cook but was working as a labourer when he killed Meagher.