At Least One Dead After Four Earthquakes Hit Guatemala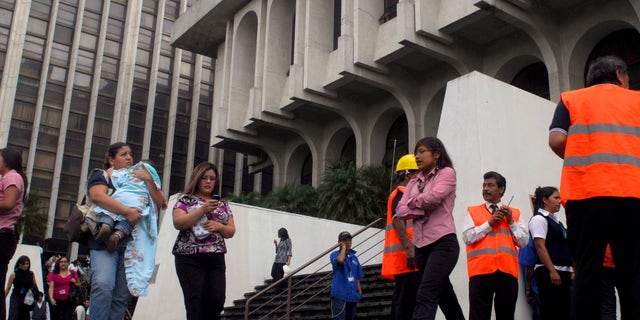 GUATEMALA CITY – Four earthquakes struck the southeastern part of Guatemala in less than two hours Monday afternoon, causing at least one death, authorities said. At least three people were reported missing.
President Alvaro Colom urged calm after the temblors were felt across much of the Central American country, the largest a 5.8 magnitude. All were centered in an area about 30 miles southeast of the capital, Guatemala City, according to the U.S. Geological Survey.
"There is no reason to think there will be anything bigger," Colom said at a news conference.
He said all rescue forces and government agencies had been activated to deal with the aftermath.
A 38-year-old woman died when a wall collapsed in her house in Cuilapa, the epicenter and one of the areas most effected, said Mariano Laz, spokesman for the local Volunteer Fire Department.
Colom said there were at least three people missing and others injured, though he didn't say how many or in what locations.
Besides Cuilapa, the areas of Santa Maria Inhuatan and Oratorio were most affected, Guatemala's seismology institute said. Public buildings were evacuated and school classes canceled.
The quakes also caused landslides along the main highway to El Salvador, and at least one car was buried, authorities said.
The largest quake hit about 12:34 local time, a half hour after a 4.8-magnitude temblor. Another 4.8-magnitude quake hit at about 1:20 p.m. A fourth of 4.5-magnitude was reported in an area south of the others at 2:30 p.m.
The depths of the quakes varied from 23 miles to 38 miles.