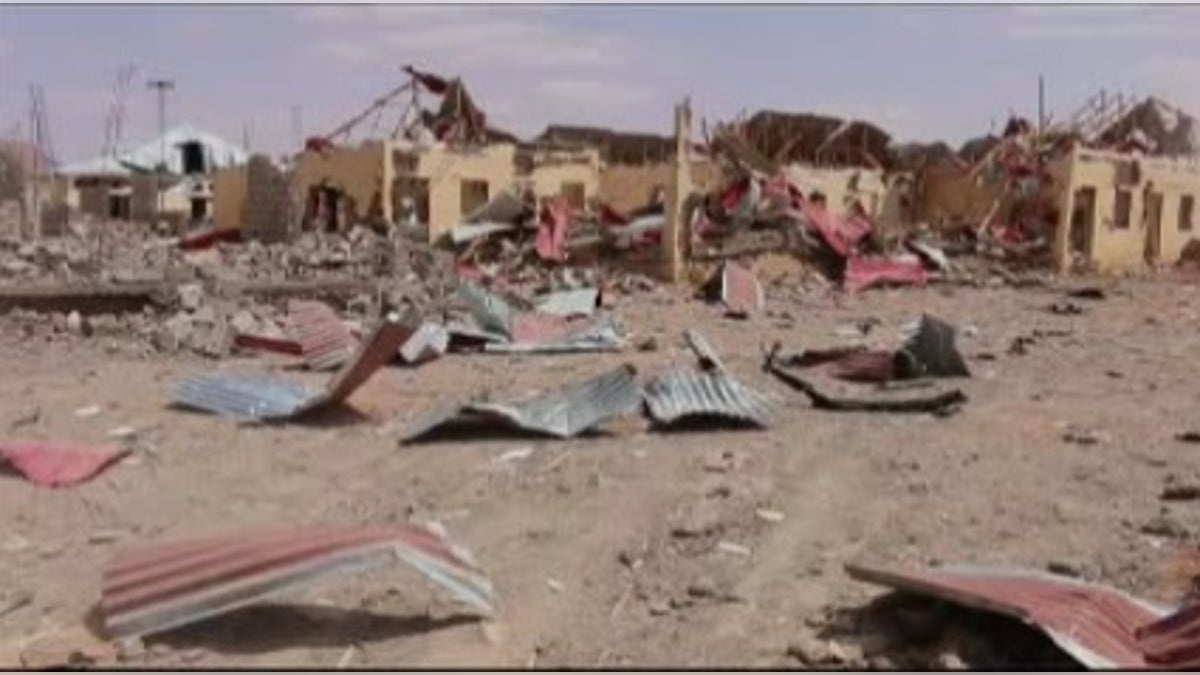 A suicide bomber detonated an explosives-laden vehicle at the gates of a local government headquarters in Somalia while another bomber targeted a nearby marketplace, killing at least 17 people and wounding more than 30 others, police said Sunday.
Abdisalam Yusuf with the police said one bomber rammed the car into a checkpoint in Galkayo town Sunday morning after reaching the main gate of Puntland's local government. Puntland, a semi-autonomous state in northern Somalia, controls the northern part of the town, while the southern part is controlled by rival regional state Galmudug.
Somali Prime Minister Omar Abdirashid Sharmarke condemned the twin blasts, saying that "evil-doers" had targeted innocent civilians.
The al-Qaida-linked al-Shabab group claimed responsibility for the attack. The town, unlike other parts of the country where al-Shabab continues a deadly guerrilla campaign, rarely sees such attacks.
The town's main hospital received more than 15 wounded people, including some with horrific wounds, a nurse, Abdikareem Ali, told The Associated Press.
"Some of them were burnt beyond recognition. It was a dark day," he said.
Some of the bodies were discovered in nearby houses destroyed by the blasts, said Col. Muse Hassan, a senior police officer.
Al-Shabab is waging an insurgency against Somalia's weak U.N.-backed government with the goal of establishing an Islamic emirate, ruled by a strict version of Shariah law.
More than 22,000 peacekeepers are deployed in Somalia in the multi-national African Union force. Al-Shabab opposes the presence of foreign troops in the country.