At least 10 killed after gunmen open fire outside Coptic Christian church in Cairo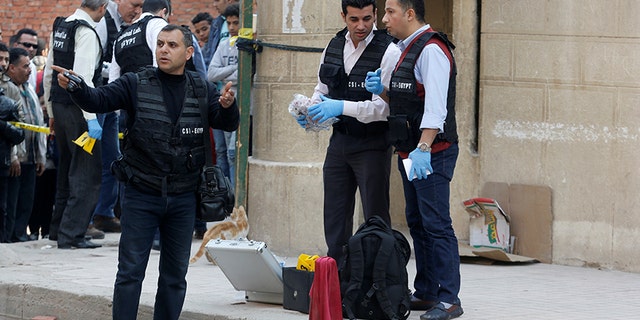 At least 10 people, including one gunman, were shot dead Friday morning outside a Coptic church in south Cairo, according to Egyptian health minister spokesman.
Two gunmen opened fired outside the Marmina Coptic Orthodox church in Helwan, a neighborhood in south Cairo, Khaled Megahed told reporters.
One of the assailants was shot dead, while the other fled, according to initial reports.
The second assailtant was captured soon after, Reuters reported.
Two police officers were among those killed, reports said.
Officials said the exchange of gunfire also injured at least five other people.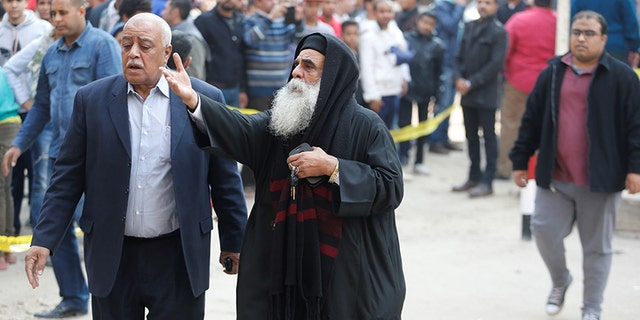 Raouth Atta, 40, was attending prayers inside the church when the shooting took place.
"Once the gunfire was heard, the gates were closed immediately," she told The Associated Press over the phone. "People were terrified and wanted to check on their families in other buildings of the church. We stayed inside for 30 minutes before we were able to get out."
A video circulated on social media after the attack shows the dead gunman on the ground. Authorities have closed off the area around the church.
The spokesman for the Coptic Orthodox Church said in a statement that at least six people were killed in the attack including five Copts and a policeman. It also said there was a separate attack on a store in the same neighborhood of Helwan that killed two Copts.
Christians, who make up about 10 percent of Egypt's population, have long complained of discrimination in the Muslim-majority nation, and say authorities have often failed to protect them from sectarian attacks.
Islamist militants have claimed several attacks on Egypt's large Christian minority in recent years, including two bomb attacks on Palm Sunday in April and a blast at Cairo's largest Coptic cathedral last December that killed 28 people.
No group has claimed responsibility for Friday's attack.
The Associated Press contributed to this report.