Assange's cat dressed to impress for owner's grilling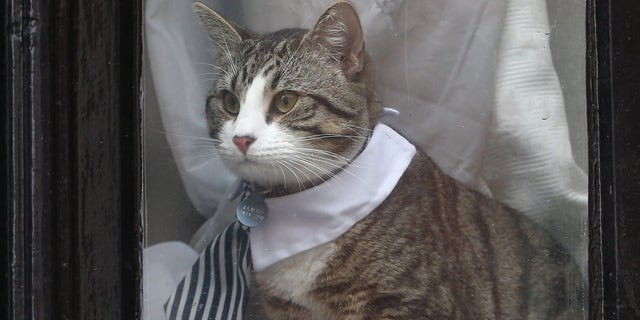 NEWYou can now listen to Fox News articles!
It looks as if WikiLeaks founder Julian Assange's cat is ready for a Fancy Feast.
The online rabble-rouser's kitty was dressed in a stiff collar and red-striped tie while peering from the window of the Ecuadorian Embassy in London on Monday.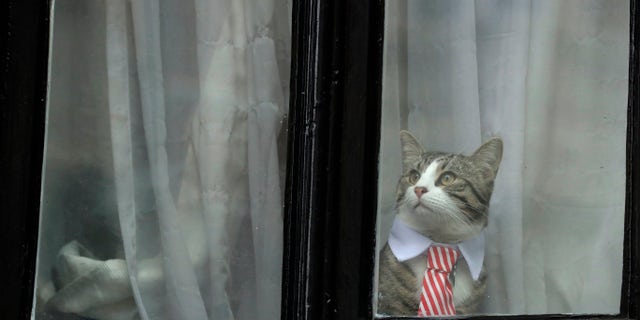 The feline, who is known on Twitter and Instagram as @Embassycat, was a gift to Assange from his children.
The kitty's online profiles say he's "interested in counter-purrveillance."
Click for more from the New York Post.