Argentina's Macri hospitalized for irregular heartbeart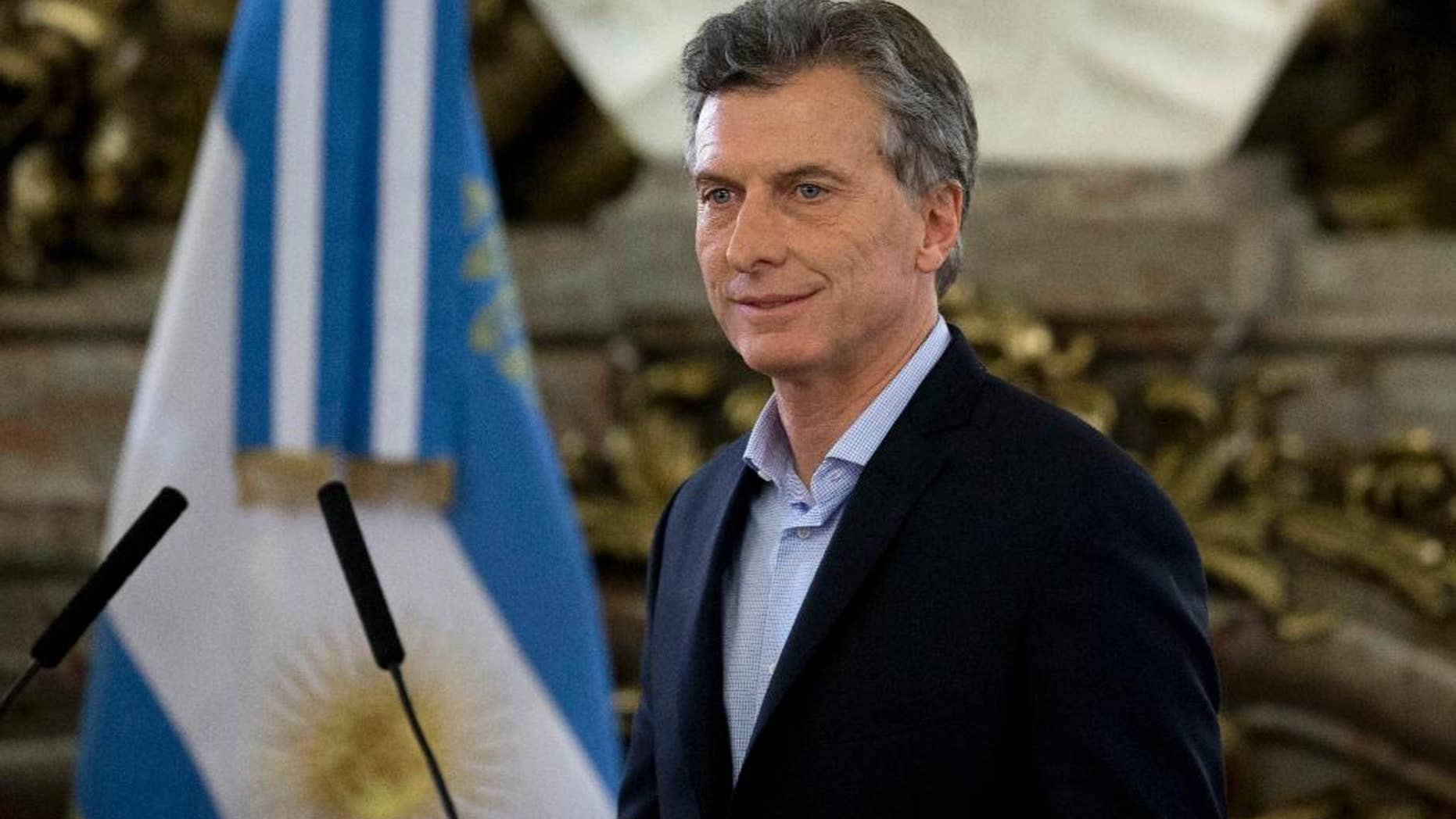 BUENOS AIRES, Argentina – Argentine President Mauricio Macri has been hospitalized for an irregular heartbeart.
The presidency said in a statement Friday that Macri suffered from a "light arrhythmia" at around 3 p.m. local time, but he carried on working normally at the presidential residence in the outskirts of Buenos Aires.
Macri was later checked into a hospital at around 7:30 p.m. for precautionary studies. He had not been released by 11 p.m. but the presidential press office said he is expected to be discharged "in the next few hours" and will return to his home.
Macri took office in December vowing to revive Argentina's economy and root out corruption. The 57-year-old is the former mayor of Buenos Aires. He also has been president of Boca Juniors, one of Argentina's top soccer clubs.