Argentina shut down for a day by workers' massive strike, dozens arrested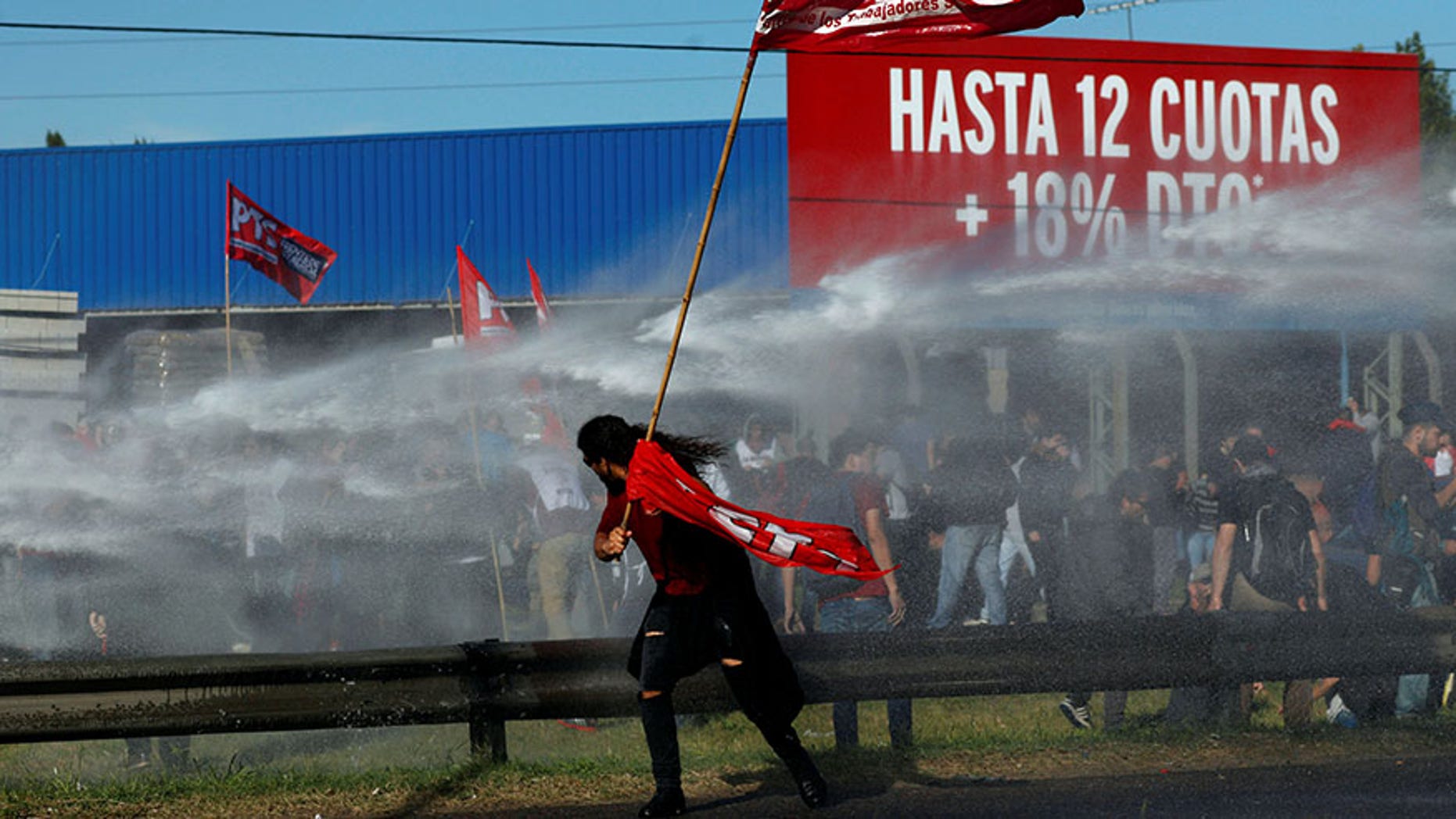 BUENOS AIRES – Members of a special Argentine police force on Thursday broke up a protest that had blocked access to Buenos Aires via the Pan-American Highway, an operation that was carried out during a one-day nationwide general strike and which led to dozens of arrests.
Earlier, demonstrators had partially lifted the roadblock after negotiations with police.
After Security Minister Patricia Bullrich said she would activate a security protocol and order the clearing of the roadblock, Argentine National Gendarmerie officers proceeded to drive away the protesters and clear the highway at around 9:30 am.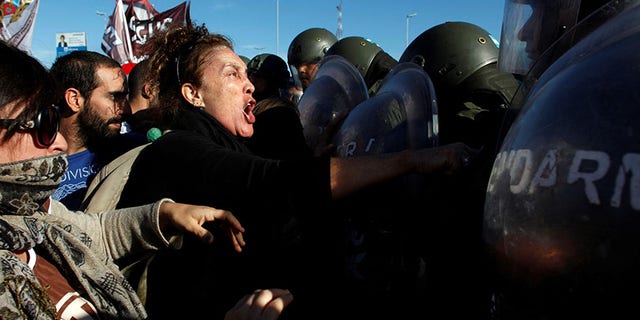 FORMER ARGENTINA PRESIDENT CRISTINA KIRCHNER AND 2 CHILDREN OFFICIALLY CHARGED
The operation led to violent clashes between protesters and police that resulted in dozens of arrests.
The demonstrators wielded rocks and large sticks but were repelled by police carrying anti-riot shields. Authorities said some officers sustained bruises.
Before the road was cleared, police forced the strikers to put out fires they had set by burning tires.
Protests also cut off traffic on the Buenos Aires-La Plata highway, which links the federal capital with the capital of Buenos Aires province.
MACRI'S 'ZERO POVERTY' PROMISE A DISTANT GOAL FOR ARGENTINA
Public transport, including train and metro service, was virtually shut down throughout Greater Buenos Aires and in other large Argentine cities.
Buses were not operating and few taxis were circulating on the streets.
The general strike was called by the Confederacion General del Trabajo (CGT) and is the first of conservative President Mauricio Macri's nearly 16-month-old government.
Both unemployment and poverty have worsened since Macri took office in December 2015, while inflation exceeded 40 percent last year due in part to the government's decision to impose whopping increases in utility rates.
EX-ARGENTINA OFFICIAL ARRESTED TRYING TO HIDE BAGS OF CASH AT MONASTERY
More than 30 percent of Argentines live below the poverty line, according to official figures released last week.
Macri says his administration inherited a difficult economic situation from his predecessor, leftist Cristina Fernandez, and accuses unions of looking to destabilize the country ahead of legislative elections in October.