AP Interview: Libyan leader says Parliament will continue past Oct. 20 expiration deadline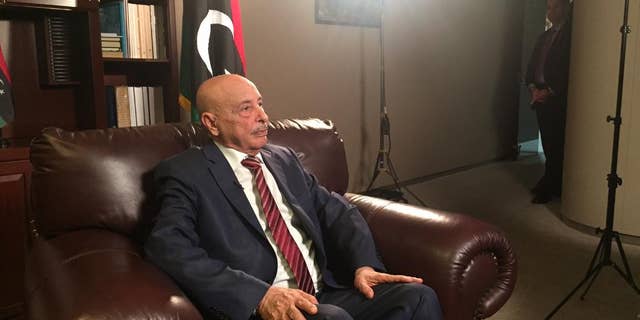 UNITED NATIONS – Libya's parliamentary leader says the elected House of Representatives will continue talks past an Oct. 20 deadline if a peace deal with the divided country's rival government isn't reached by then.
Ageila Saleh, who represents the internationally recognized government in the oil-rich but chaotic north African nation, gave no sign that an agreement was near, even though the U.N. says the final draft of a peace deal was handed to both sides in recent days. He spoke to The Associated Press on Sunday evening on the sidelines of back-to-back U.N. gatherings of world leaders.
Smugglers have exploited Libya's internal turmoil to ship thousands of desperate migrants toward Europe.
The United Nations is pressing Libya's rival governments — the other backed by Islamist militias — to form a national unity government