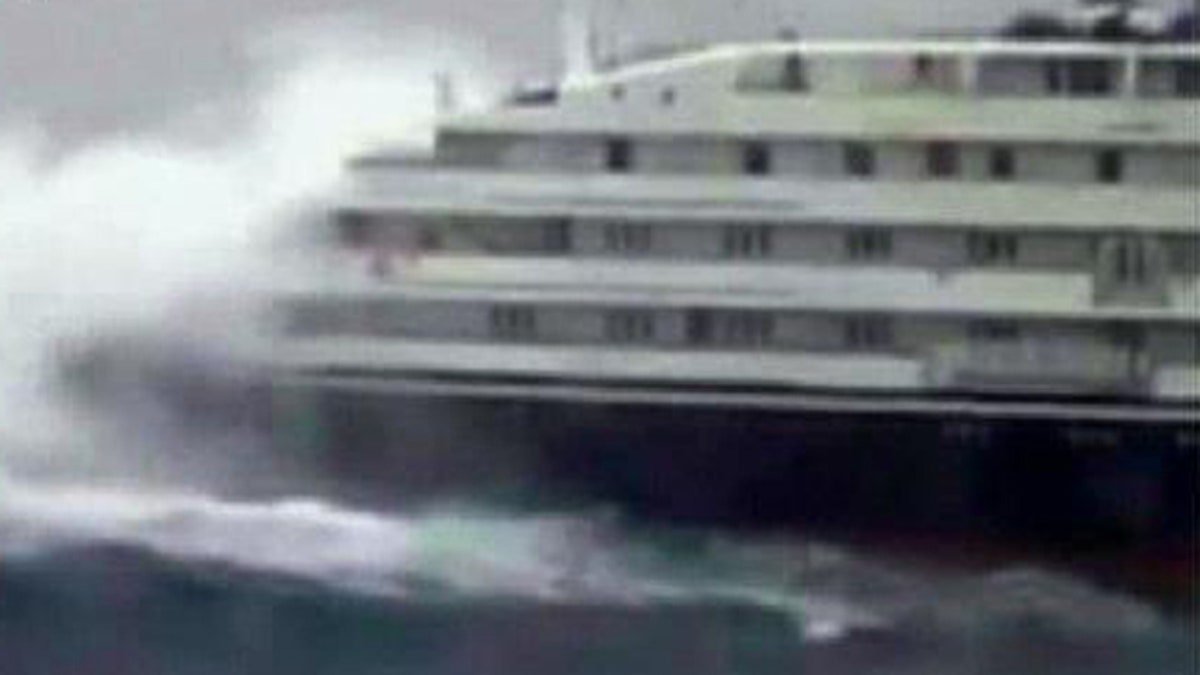 Officials say an Antarctic cruise ship with 160 passengers aboard has lost an engine in high seas, but is limping safely to its scheduled port.
The Argentine Navy says the Clelia II is heading for the port of Ushuia at the extreme south of the country at 4 knots (about 5 mph). It says all passengers are safe and it is being accompanied by an Argentine naval vessel.
The 2,420 ton ship declared an emergency on Tuesday when it was northeast of the Shetland Islands and about 500 miles from Ushuaia. A nearly 30-foot wave damaged one of the ship's engines, causing an electrical outage that reduced power to the ship. The ship was also being battered by 50 mph winds.
Crews were later able to fix the problem, according to the Herald Sun.
This latest incident happened nearly a year after the ship hit rocks while preparing for a passenger landing at an island in the Antarctic Peninsula, according to MarineLog.com.
The ship set out from Ushuaia on Nov. 30 and was scheduled to return on Wednesday.