Amid tragedy at Orlando nightclub, heroes emerge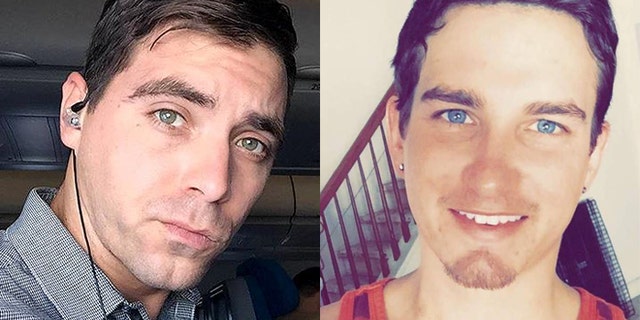 Amid the tragedy and chaos at the Orlando nightclub where gunman Omar Mateen killed at least 49 people, there were acts of heroism and selflessness.
While the massacre was the deadliest mass shooting in U.S. history, the death toll could have been higher were it not for the brave actions of a few unsung heroes.
Edward Sotomayor Jr., 34, a manager for gay travel company Al and Chuck Travel, showed up for Pulse's Latin night with his partner, Nicholas Panagos. The company's owner, Al Ferguson, told the Tampa Tribune that about 20 minutes before the shooting began, he received a message from Sotomayor, and everything seemed fine.
Panagos stepped outside the club, and a few minutes later, received a text warning him not to come back inside.
According to Ferguson, the travel manager had found a safe hiding place. Some 25 to 30 minutes later, Ferguson received another text from Sotomayor letting him know he was still hidden, still all right.
That was the last that either Ferguson or Panagos would hear from him.
"He was probably one of the most well-known people on the entire planet in the gay travel market," Ferguson said Sunday night.
McGill, on the other hand, was at the club with his roommates at last call, when they heard shots being fired. He told CBS News that he and his friends were standing near an exit for the club's back patio smoking area.
"It didn't sound like gunfire at first," he told CBS, so he and his roommates discussed what they should do. It started back up again, and they scrambled over an 8-foot fence into the parking lot.
While he was running through the lot, McGill heard more shots. "I didn't know if the shooter was outside or not, so I ducked behind a car," he said. "I crawled under an SUV and proceeded to chillax."
After a few minutes, the shots seemed to be getting further away, so McGill scrambled out from under the vehicle. "I heard someone mumbling," he added.
It turned out to be Pulse bartender, Rodney Sumter, 27, who had been shot multiple times.
"I went and grabbed him, brought him behind the car where I was," McGill said on "Good Morning America."
"I took my shirt off, tied it around his first initial gunshot wound on his left arm," he said. "I took his shirt off, tied it around his other arm."
McGill then led the father of two children toward police cars on the street and spotted another wound in Sumter's upper back.
With no ambulances on the scene, cops told him to lie down on the back seat with Sumter on top of him as they drove to a nearby hospital.
"I can hear the police officers in the front seat saying, 'Keep him conscious, talk to him,'" McGill told GMA. "That's when I learned his name."
On Monday morning, Sumter had surgery and was reported to be in stable condition by First Coast News.
He has McGill to thank for it.
Police, who have come under criticism for trying to negotiate with the alleged killer, ended up detonating an explosive on an exterior wall to try and save lives. The explosives did not penetrate the wall, so an armored vehicle was used to punch a 2-foot-by-3-foot hole in the wall about 2 feet from the ground.
"We knew there would be an imminent loss of life," Orlando Police Chief John Mina said.
Hostages started running out, as did Mateen, who was killed in a shootout with SWAT team members.
The Associated Press contributed to this report.