Alleged Gang Member Caught Renting Out Ponies, Planning Kids' Parties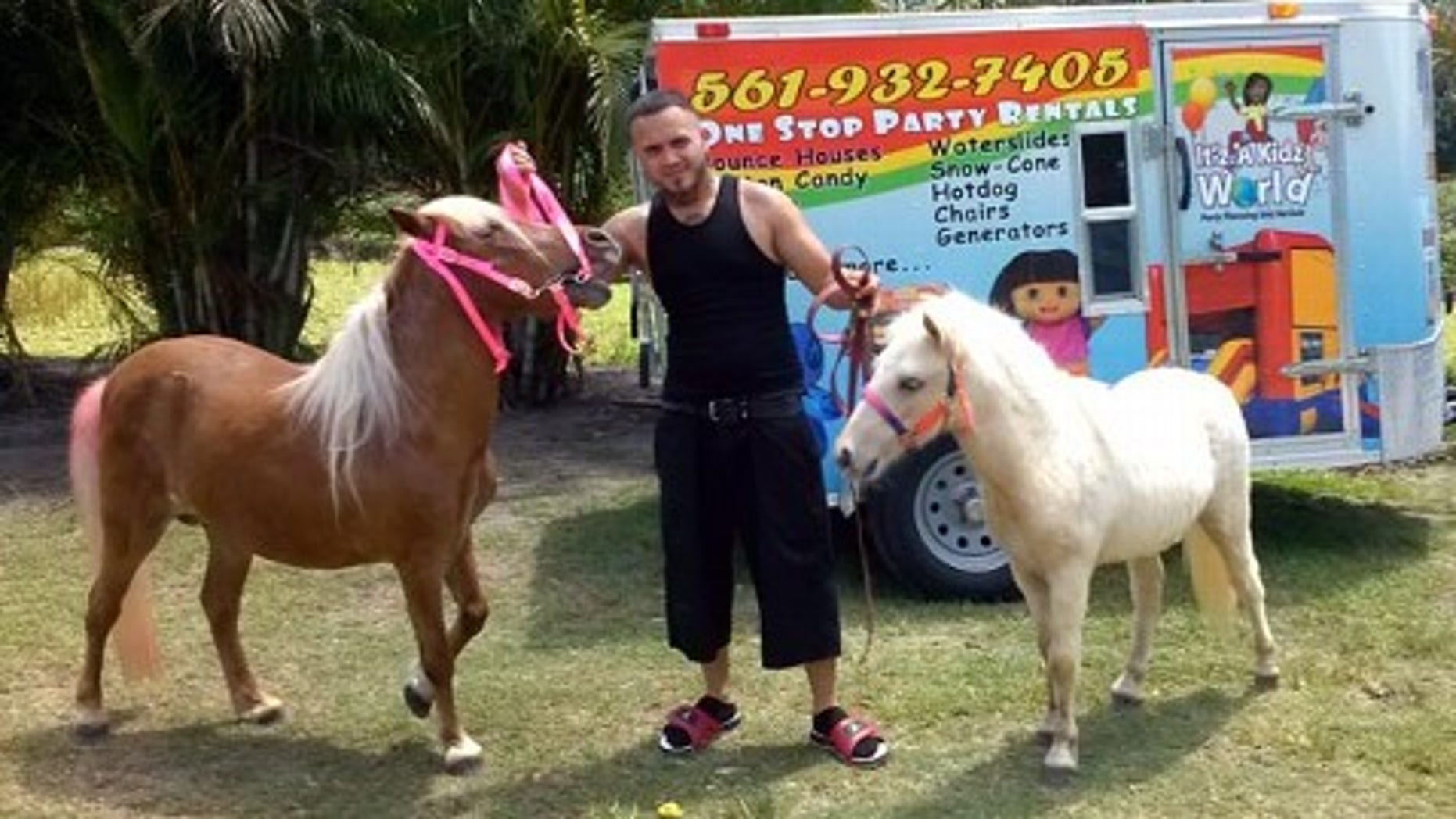 A set of photos posted by a Florida businessman on a social media site alarmed the Palm Beach, Fla. County Sheriff's gang unit. They had reason to believe Dilbert Coreas, a Salvadoran immigrant, belonged to Mara Salvatrucha, a violent Central American gang also known as MS-13.
Never mind he spent his days renting pony rides and planning kids' birthday parties.
It turned out the alleged gang member was also in the country illegally, having re-entered the U.S. after being deported in 2012. He is now arrested on federal charges and once again awaiting deportation.
Members of Mara Salvatrucha are notorious for their use of violence and a moral code that predominantly consists of merciless revenge and cruel retributions, including machete-hacking killings. They distinguish themselves by tattoos covering the body, which may have been what gave Coreas away to the authorities.
Coreas' party rental business, "It'z a Kid'z World Party Planning and Rental," offered pony rides for $70 and bouncy houses for $85. An April 14 posting on his Facebook page also advertises $115 water slide bounce houses, and cotton candy, snow cone or hot dog machines for $60 each.
According to the complaint, the Palm Beach Gang Unit monitored Coreas as he conducted numerous pony ride and bouncy house events in various neighborhoods of the area.
Court records show that in June 2009 Coreas was convicted on a charge of felony possession of cocaine with intent to sell, as well as felony tampering and resisting arrest.
The U.S. State Department currently lists MS-13 as a Transnational Criminal Organization. It is heavily involved in drug and weapons trafficking, human smuggling, money-laundering and murder for hire.
MS-13 is reportedly active in upwards of 300 cities across 40 states. It originated in Los Angeles, Calif., and then spread to different areas in the country, including South Florida.
Follow us on twitter.com/foxnewslatino
Like us at facebook.com/foxnewslatino