Albania prime minister's visit to Serbia postponed following soccer brawl that fueled tensions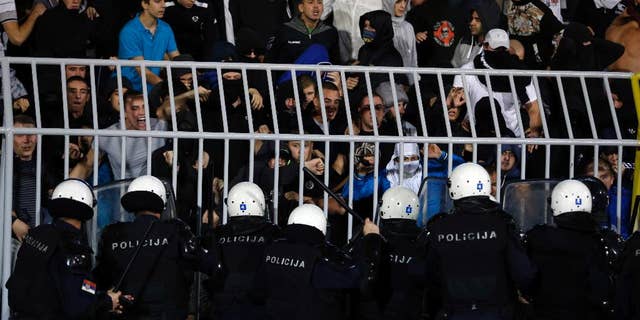 BELGRADE, Serbia – A planned visit this week by Albania's prime minister to Serbia, the first in nearly 70 years, has been postponed for next month, after political tensions soared between the two Balkan rivals following a soccer brawl.
A statement issued by Serbian Prime Minister Aleksandar Vucic's office says he and Albanian counterpart Edi Rama spoke on the phone Sunday and agreed to meet on Nov. 10 instead of Wednesday.
The statement adds the two have pledged "to not let go of the opportunity to meet and work for regional stability, and to turn a new page regarding the political and economic relations between the two countries."
Last Wednesday's Serbia-Albania European Championship qualifying match was suspended after a drone carrying an Albanian nationalist flag ignited clashes between players and fans.