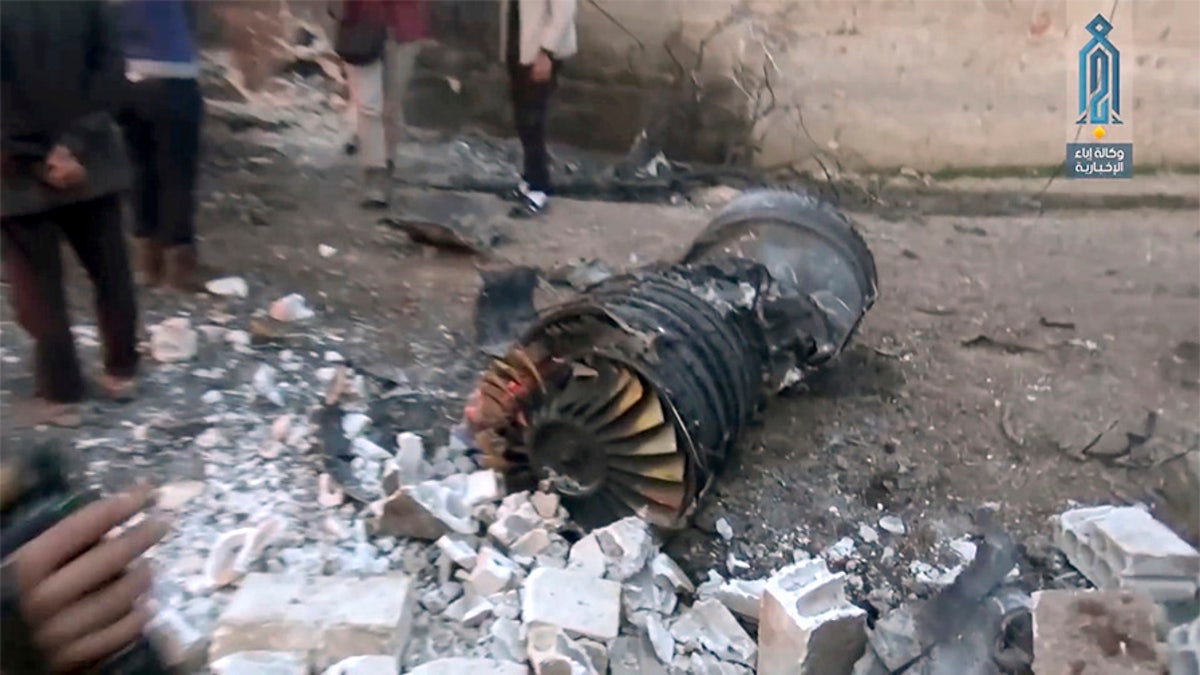 Al Qaeda-linked militants killed a Russian pilot Saturday after shooting down his SU-25 fighter jet in a rebel-held area in Syria, Moscow said confirming reports.
Russia's Defense Ministry said the pilot was able to communicate that he had ejected from the aircraft but later "died in a fight with the terrorists."
A report on the ministry's Zvezda TV said preliminary information indicated the plane was shot down by a portable ground-to-air missile.
A Syrian militant in the area told The Associated Press that the Russian pilot was shot and killed when he resisted capture by the Al-Qaeda-linked group by opening fire from his pistol on the militants who tried to seize him alive. The militant refused to be identified by his real name because was not authorized to speak to the media.
A video circulating on social media shows a lifeless body of a man, his face stained with blood, as bearded gunmen stand around him. One of the armed men shouts: "He is Russian." The authenticity of the video could not be independently confirmed but it corresponded to events reported by the AP.
According to the Britain-based Syrian Observatory for Human Rights Observatory, the plane was downed on Saturday afternoon in the rebel-held Idlib province, near the rebel-held town of Sarqeb, which Syrian troops have been trying to take under the cover of Russian airstrikes.
Instances of a Russian jet being shot down by Syrian rebels have been rare since Russian President Vladimir Putin ordered troops to Syria to bolster the government of President Bashar Assad in 2015.
Earlier in the day, the Observatory and the media arm of al-Qaida-linked militants reported intense airstrikes on the rebel-held stronghold.
The Observatory reported more than 35 airstrikes on Saraqeb since late Friday, adding that many of its residents are fleeing.
The Ibaa News Agency of the al-Qaida-linked Levant Liberation Committee, said Russian and Syrian warplanes and helicopter gunships have been pounding Saraqeb and Tel Mardeekh village in Idlib since the early hours of Saturday.
Syria's state news agency, SANA, said Syrian troops captured the village of Maasaran as well as the Tel Tokan hill, cutting links between Saraqeb and the rebel-stronghold of Maarest al-Numan to the south.
In recent weeks, Syrian government forces and their allies pushed into Idlib, an opposition stronghold, inching closer to a key highway that connects Syria's two largest cities, Damascus and Aleppo.
The U.N. says more than 270,000 have been displaced in Idlib because of the government onslaught since Dec. 15.
The Associated Press contributed to this report.