Airlines warned of possible Syria strike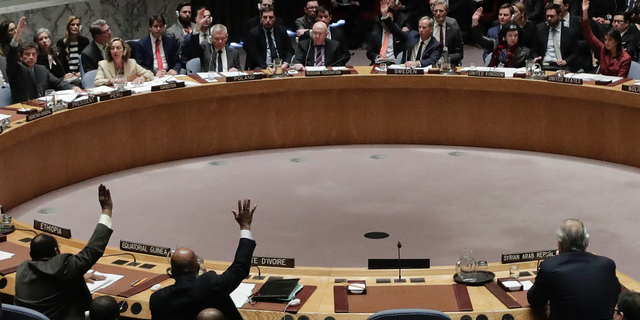 BEIRUT – European airspace authorities are warning aircraft to be careful over the next days when flying close to Syria because of possible military action against President Bashar Assad's forces.
The Eurocontrol airspace organization said that the European Aviation Safety Agency had sent a "Rapid Alert Notification" that flight operations needed to consider the possibility of air or missile strikes into Syria.
U.S. officials have consulted with global allies on a possible joint military response to Syria's alleged poison gas attack on a rebel-held town.
In a notice posted to Eurocontrol's website, EASA said: "Due to the possible launch of air strikes into Syria with air-to-ground and/or cruise missiles within the next 72 hours, and the possibility of intermittent disruption of radio navigation equipment, due consideration needs to be taken."