Aid agency says 41 migrants feared dead in new Mediterranean shipwreck, citing survivors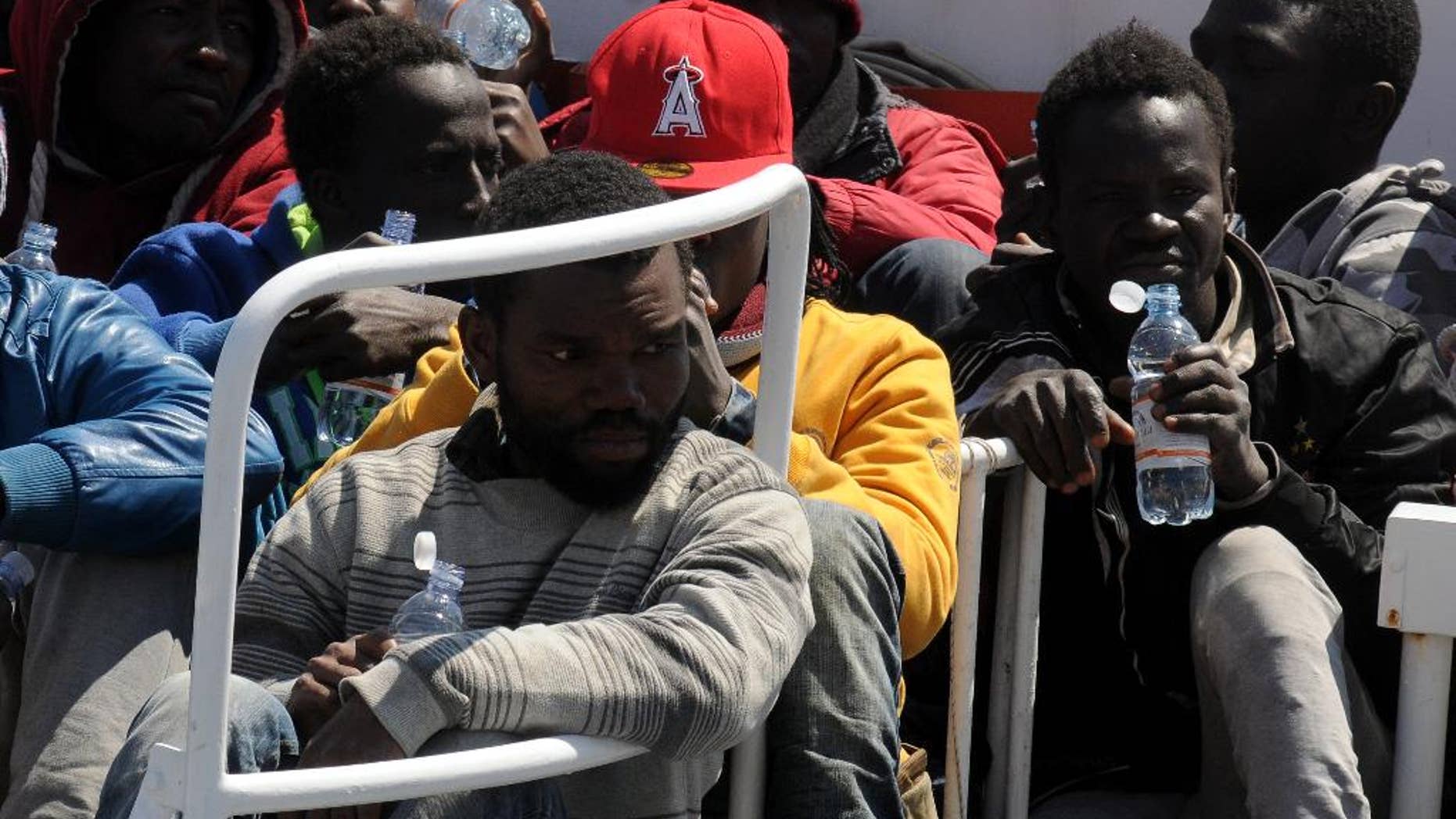 MILAN – The International Organization for Migrants says 41 migrants are feared drowned in a new Mediterranean shipwreck.
The IOM aid agency, based in Geneva, said Thursday that four migrants reported the tragedy in recent days after arriving in the Italian port of Trapani. They were among 580 migrants brought to the port on Thursday.
The agency said the migrants were found floating in the sea by a helicopter and were rescued by the Italian Naval ship Foscari. They had left Tripoli in Libya on Saturday and stayed adrift for four days.