After Saudi row, Egypt reasserts commitment to Gulf allies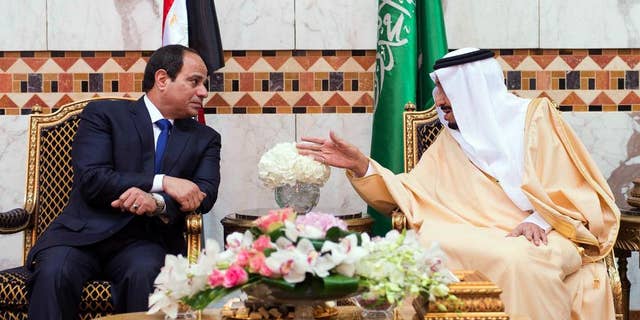 CAIRO – Egypt's president says his country remains committed to close relations with its Gulf Arab allies, but will continue to independently pursue its own policies to safeguard Arab security.
President Abdel-Fattah el-Sissi's comments on Thursday were his first after a diplomatic row erupted this week between Egypt and close ally Saudi Arabia over Syria.
El-Sissi didn't mention the kingdom by name, but clearly spoke in reaction to Egypt's first public spat with the Saudis since taking office in 2014. He also confirmed that Riyadh has halted previously agreed fuel shipments to Egypt.
El-Sissi also defended Egypt's vote in favor of rival French and Russian draft resolutions on Syria at the U.N. Security Council, a move that has angered Riyadh, with Saudi Arabia's U.N. envoy publicly berating Egypt over the vote.