After Hiding In Plain Sight For 20 Years In Rural Pennsylvania, Mexican Trafficker Finally Arrested, Cops Say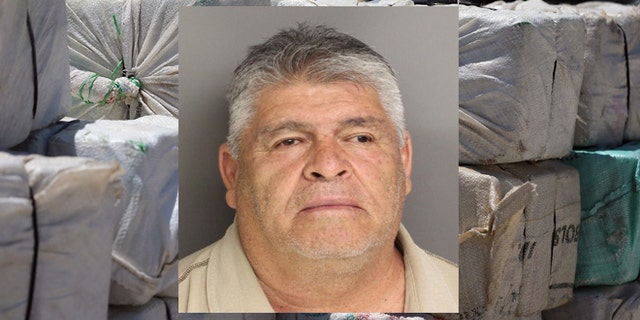 For over 20 years, purported drug ring leader Salvador Lemus operated with impunity in southern Pennsylvania, making a fortune off the wholesale distribution of Mexican cocaine and staying one step ahead of the law.
But last month, all that crumbled thanks to a well-placed wiretap on Lemus' cellphone that brought down a drug empire stretching from the Mexican state of Guanajuato to the rural confines of Pennsylvania's southern Chester County.
Authorities in the county announced the arrest of Lemus, along with dozens of other associates, on Wednesday in what is being called the biggest drug ring bust in the region's history. Lemus' organization moved around $60 billion worth of cocaine through the region over the past two decades and was most recently believed to be in cahoots with Mexico's La Familia Michoacana drug cartel.
"This means that Mexico's drug cartels know that it's now not just the federal authorities that are trying to take them out, but now local authorities are also watching them," Chester County District Attorney Thomas Hogan told Fox News Latino.
Lemus, known in drug circles as El Viejo or the Old One, was arrested on May 1 and has remained in jail on $1 million cash bail. He faces a litany of charges – including more than 600 conspiracy, possession, and drug-delivery charges – that if convicted would send him to prison for the rest of his life.
Also charged were his son Francisco Lemus, who is believed to be the point person with the La Familia cartel, his nephew Mario Hernández-García and his wife, Jovita Lemus.
Authorities in Chester County said that they have been trying to arrest Lemus almost since he arrived in the area around 20 years ago. But the lack of any informants in the small, mostly Latino farming community who were willing to cooperate with law enforcement helped the purported kingpin remain free of prosecution.
Southern Chester County is a rural, mushroom farming area that in the last decade or so has attracted a sizeable Mexican immigrant population, attracted first by the work and now remaining after starting families and gaining citizenship. Lemus and his associates were easily able to blend into the community and operate without much fear of informants because they threatened to harm families back in Mexico.
"Everybody knew that the Lemus' [drug trafficking organization] was working in Chester County for decades," Hogan said. "A lot of the Mexican community knew, but have family in Mexico and with the cartels there, there is always the fear of violence."
Lemus' organization used the area's rural location but close proximity to Interstate-95 as a way to covertly smuggle cocaine to locations in and around Philadelphia, Baltimore and New Jersey's Cumberland County. The I-95 corridor has been a main drug trafficking route for decades, first used by Colombian drug cartels in the 1970s and 1980s and now increasingly as a conduit for Mexican cartels bringing illegal substances up from Mexico through Atlanta.
The investigation that finally netted Lemus - dubbed Operation Telarana, Spanish for "spiderweb" and involving over 10 law enforcement agencies including the DEA and the Pennsylvania State Police– was up and running for about a year when the Mexican drug trafficker incriminated himself during a phone conversation with a business associate warning him to get a new cellphone.
"My phone, my phone - nobody can track it," Lemus purportedly said, according to The Philadelphia Inquirer. "I have 20 years with my number."
Lemus laundered his profits through a number of businesses, including a landscaping business near Baltimore and stored the cocaine in a number of auto shops he owned in Pennsylvania. With the money, he was able to buy a number of homes in Mexico and also a slew of other luxury items. When the arrest of ring members went down, authorities came across large caches of guns, drugs, jewelry, cash and cars – all connected to the organization.
Hogan said that Lemus will be tried in Chester County and not federally since the District Attorney's Office has "the resources to take this case all the way, as far as it needs to go."