Afghan child sex tradition spotlighted by Green Beret now Taliban attack ruse
A California lawmaker is proposing a federal law that would protect U.S. service members who stick up for sexually abused children -- an effort inspired by a Green Beret's heroic defense of an Afghan boy.
Sgt. Charles Martland was nearly booted from the Army for roughing up an Afghan police chief who had abused a young boy in a practice known as "bachi bazi," or "boy play." Now, according to the lawmaker behind the proposal, the Taliban is exploiting the sick practice by sending young children onto Afghan military facilities to pose as "dancing boys" or "tea servers," only to kill their would-be tormentors.
"According to reports, the Taliban is now regularly turning to child sex slaves to initiate insider attacks against Afghan forces," Rep. Duncan Hunter, R-Calif., wrote in a recent letter to Defense Secretary Ashton Carter aimed at gaining support for his proposal. "In fact, one report cites at least six attacks between January and April that killed 'hundreds' of Afghans.
"I think it fits with their [the Taliban's] modus operandi. They are terrorists. That's what terrorists do."
"This is concerning given our interests in Afghanistan, but it also requires serious attention due to the presence of U.S. forces and their ongoing mission to train, assist and advise the Afghan National Defense and Security Forces," Hunter added.
In addition to vociferously defending Martland after the decorated Special Forces veteran was disciplined for the 2011 incident, Hunter has proposed a bill that would bear Martland's name and enable soldiers and sailors to intervene when a child is being abused.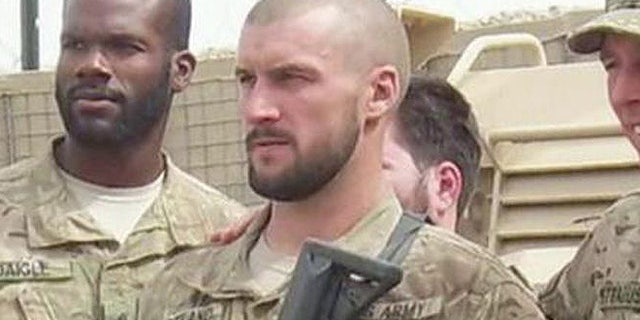 The twisted "boy play" practice, especially prevalent in southern Afghanistan, has been more than tacitly tolerated by U.S. forces stationed in Afghanistan. In addition to disciplining Martland and a fellow soldier who acted with him, the military has said policing the practice is the responsibility of the local Afghan government.
Under Taliban rule, men who abused young boys faced the death penalty. The fact that they would use the stomach-turning practice against members of the U.S.-backed government does not surprise Hunter.
"I think it fits with their modus operandi," Hunter said. "They are terrorists. That's what terrorists do. They've used women in the past. They used children with learning disabilities. I don't put anything past them."
Hunter's proposed Martland Act, also known as the "Mandating America's Responsibility To Limit Abuse, Negligence and Depravity Act," aims "to establish a policy against sexual abuse on all United States military installations, whether located in the United States or overseas."
Included in a draft in the bill was a list of findings by Congress, including:
Members of the United States Army and Marine Corps were told "to respect cultural and religious practices of Afghans," and that sexual abuse carried out by local allies was a matter of Afghan law.
One U.S. soldier told of hearing from his bunk the screams of boys brought onto a U.S. base by Afghan police officers. "At night, we could hear screaming but we're not allowed to do anything about it."
The bill will be put forward for vote after investigations by both the Defense Department's Inspector General and the Special Inspector General for Afghanistan Reconstruction. That is not fast enough for Hunter.
"This isn't a political bill,' he tells FoxNews.com. "The Army likes to wait out politicians. They like working on matters until the public forgets about them."
Treating child abuse as a "cultural norm" is not only immoral for the U.S. military, it could put service members as well as innocent Afghans at risk under the emerging Taliban trend.
"By enacting [this bill], Congress would ensure that our military stands on the side of child abuse victims rather than the perpetrators of that abuse," said Jay Sekulow, chief counsel for the American Center for Law and Justice, which recently sent a letter calling on the House Armed Services Committee to approve the bill. "No child should be abused. No American service member should suffer for doing what is morally right."
Martland was in his second deployment to Afghanistan when a desperate mother told him she had been beaten and her son abused by the local police commander trained, armed and paid with U.S. taxpayer dollars. Martland and his team leader, Daniel Quinn, confronted the commander, identified in previous reports as Abdul Rahman.
"He confessed to the crime and laughed about it, and said it wasn't a big deal. Even when we patiently explained how serious the charge was, he kept laughing," Quinn told FoxNews.com last August.
According to reports of the incident, Quinn and Martland shoved Abdul Rahman to the ground and dragged him off the base. He quickly reported the incident to another Army unit in a nearby village, and the next day a U.S. Army helicopter landed and took Quinn and Martland away.
The pair was disciplined for their actions and, amid military cuts, the Army Human Resources Command recommended Martland be discharged in part based on his disciplinary record.
After an outpouring of public support, the decision was reversed and Martland has been able to continue with his military career. The Green Beret was unavailable for comment as he is currently undergoing training at an undisclosed location.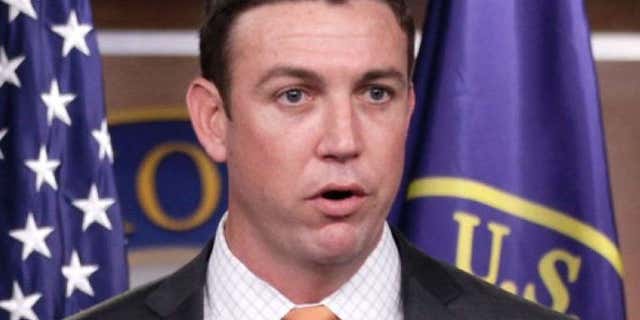 "He's good. He does not dwell on it," Hunter, who has been in touch with Martland, told FoxNews.com. "He's the kind of guy to carry on like nothing happened. He's happy to still be a part of the Special Forces."