'Affluenza' teen could stall deportation by claiming Mexico violated his human rights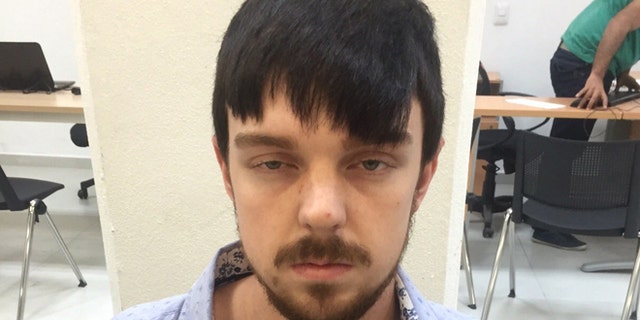 FORT WORTH, Texas (AP) – Lawyers for a Texas teen who cited "affluenza" as a defense in a deadly drunken-driving wreck may be attempting to stall his deportation to the United States by claiming that Mexican authorities violated his human rights, according to legal experts.
Ethan Couch, 18, won a delay in his deportation based on a constitutional appeal in Mexico that could lead to a trial process that could last weeks or even months.
Any flaw in the process of his detention by Mexican immigration authorities can be considered a violation of due process and of his human rights, San Antonio attorney Javier Lopez de Obeso, who is licensed to practice in Mexico, said Thursday.
"If the immigration authorities didn't act properly, he can find a way to stay in Mexico for more time," said Lopez.
If the judge considering the appeal decides there was a mistake made in the process of detaining Couch, he could be released, and authorities would have to re-arrest him, Lopez said.
Treaties between the U.S. and Mexico say that Mexican authorities have to respect Couch's warrant in the U.S., so unless he files for asylum, he will not be able to stay in Mexico indefinitely, said Aldo Salazar, a Texas attorney also licensed to practice in Mexico.
"Asylum is granted to those who can prove a well-founded fear of persecution. I'm not sure 'affluenza' would qualify," said immigration attorney Nicolas Chavez.
Tarrant County Sheriff Dee Anderson has said he believes Couch and his mother fled to Mexico in late November after a video surfaced that appears to show Couch at a party where people were drinking, which would be a violation of his probation. The mother and son were arrested Monday after using a phone to order pizza delivery that was traced to a condominium complex in the Mexican resort city of Puerto Vallarta.
Couch, who was 16 at the time of the crash and was tried in juvenile court, received 10 years' probation for driving drunk and crashing into a disabled SUV parked on the side of the road in 2013. The collision killed four people and injured several others, including passengers in his truck. He pleaded guilty to four counts of intoxication manslaughter and two counts of intoxication assault causing serious bodily injury.
During the sentencing phase of his trial, a defense expert argued that Couch's wealthy parents had coddled him into a sense of irresponsibility — a condition the expert termed "affluenza." The condition is not recognized as a medical diagnosis by the American Psychiatric Association, and its invocation drew ridicule.
Judge Jean Boyd sentenced Couch to probation over the objections of prosecutors who asked for 20 years' detention. Couch's attorneys argued probation would be more effective than detention because Couch could have been eligible for release in as few as two years.
Whether Couch's "affluenza" claims had an impact on Boyd is unclear. Boyd, whose term on the bench ended in 2014, did not return phone messages this week from The Associated Press.
Had Couch been tried as an adult, he could have 20 years in prison for intoxication manslaughter, which is typically classified as a second-degree felony.
"We think it's important that juveniles are treated differently. The issue is what's in the best interest of the child," said John Convery, president-elect of the Texas Criminal Defense Lawyers Association.
Couch's mother, Tonya Couch, 48, was returned to the United States early Thursday after her deportation from Mexico. She has been charged in Tarrant County with hindering an apprehension, a felony charge that carries a two- to 10-year prison sentence, and is being held on a $1 million bond.
Ethan Couch was transferred Thursday to a Mexico City immigration detention center in one of the capital's poorest areas where he will likely spend weeks, if not months, as he appeals deportation.
A Mexican immigration official said the affluent young man will have no special privileges at the Agujas immigration detention center, where detainees sleep in common areas and use concrete basins to hand-wash clothes.
"Is there a chance that Ethan Couch could be successful in staying in Mexico? Yes, but I think it is delaying the inevitable," said Dallas attorney Peter Schulte, who specializes in juvenile law.
Tarrant County District Attorney Sharen Wilson has said she plans to ask a judge to transfer Couch's case to adult court, where he could get up to 120 days in an adult jail, followed by 10 years of probation. If he violates probation again, he could face up to 10 years in prison per death, Wilson said.
A probation violation hearing is set for Jan. 19.