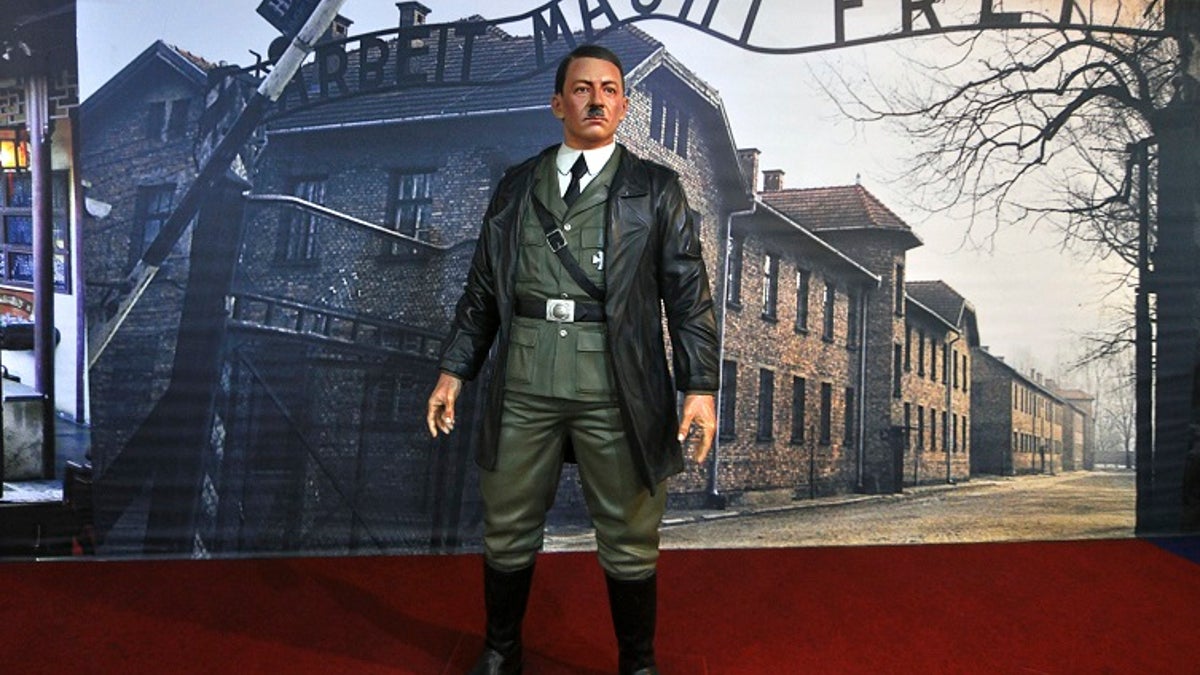 A human-size wax figure of Adolf Hitler was removed from an Indonesian museum following backlash.
The De Mata Trick Eye Museum in Yogyakarta, Indonesia, confirmed the figure of the leader of the Nazi party was removed due to outrage from human rights groups, Sky News reported.
"We don't want to attract outrage," Jamie Misbah, operations manager of the museum, told Sky News. "Our purpose to display the Hitler figure in the museum is to educate."
ADOLF HITLER KISSED BY AMERICAN WOMAN IN SHOCKING PHOTOS
The Simon Wiesenthal Center, an anti-Semitism group, called for the figure to be removed.
"Everything about it is wrong. It's hard to find words for how contemptible it is," Rabbi Abraham Cooper of the center said.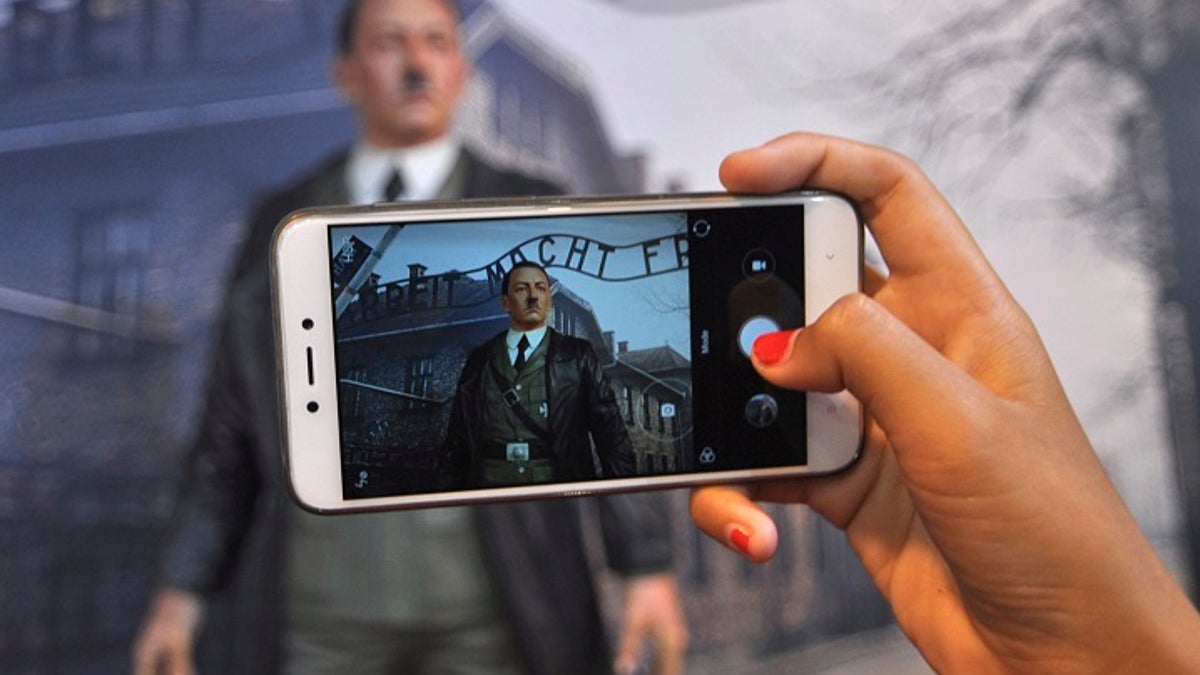 "The background is disgusting. It mocks the victims who went in and never came out."
The Hitler wax figure has been a staple in the museum since 2014. Museum-goers were allowed to take pictures or selfies of themselves next to Hitler.
Behind the waxwork is a giant image of Auschwitz and the slogan "Arbeit Macht Frei" — work sets you free — that appears over the entrance to the concentration camp where millions of Jews and others were systematically killed during Germany's wartime occupation of much of Europe.
HITLER MAY HAVE COME CLOSE TO BUILDING ATOMIC BOM, GERMAN TREASURE HUNTER FINDS
"No visitors complained about it," the museum's marketing officer told Sky News.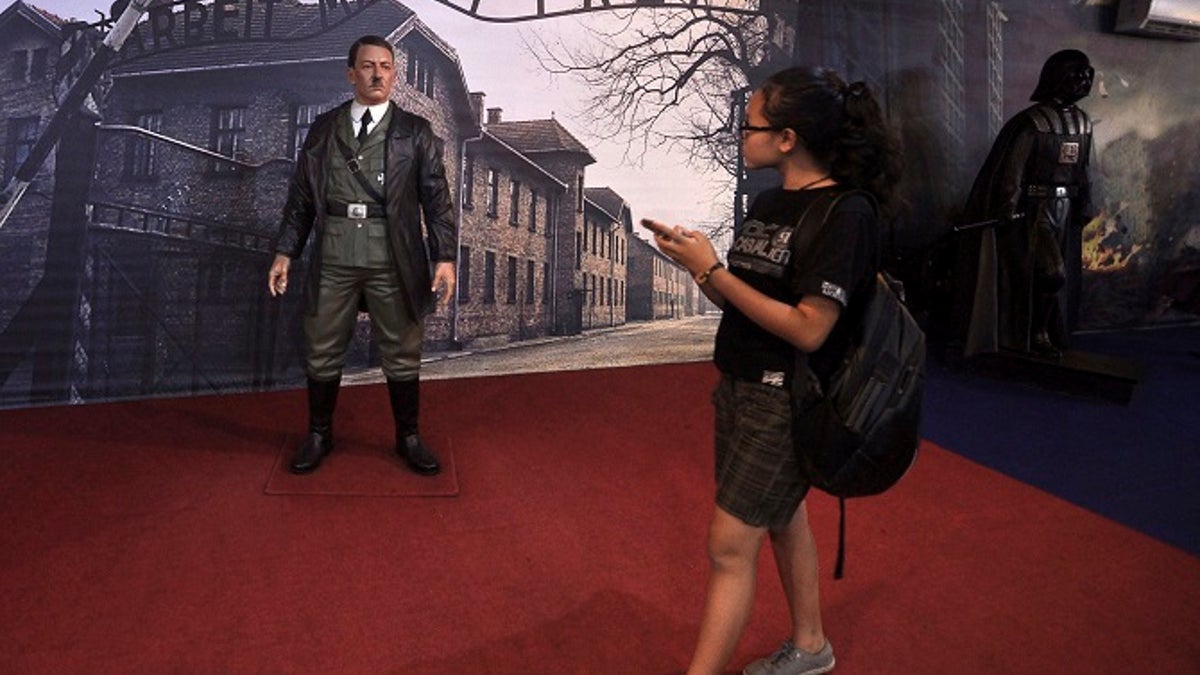 The Hitler waxwork was placed next to other wax figures of Darth Vader and Indonesian President Joko Widodo.
Earlier this year, a Nazi-style restaurant in Bandung, Indonesia, was closed following years of backlash and alleged death threats against the eatery's owner. The restaurant's waiters wore SS uniforms and paintings of Hitler were hung on the walls.
Some historians have blamed Indonesia's lack of education about what occurred during the Holocaust but Human Rights Watch researcher Andreas Harsono believed it showed how the world's largest Muslim nation viewed Jewish people.
The Associated Press contributed to this report.