Activists say Syrian troops battling rebels along key highway linking Damascus with the coast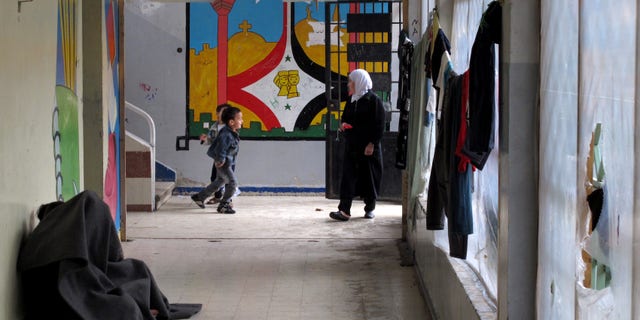 BEIRUT – Syrian activists say government troops backed by Hezbollah fighters are battling al-Qaida-linked rebels for control of a western town located along the country's main north-south highway.
The road holds strategic value for both sides, and serves as a crucial link between the capital Damascus and northern Syria as well as government strongholds along the Mediterranean coast.
The Organization for the Prohibition of Chemical Weapons said this week it would consider using the highway to transport Syria's chemical weapons to the port of Latakia before they are taken out of the country for destruction.
The Britain-based Syrian Observatory for Human Rights says Saturday's clashes are concentrated around the town of Nabek. It says the section of the highway near the town has been closed for 18 days.