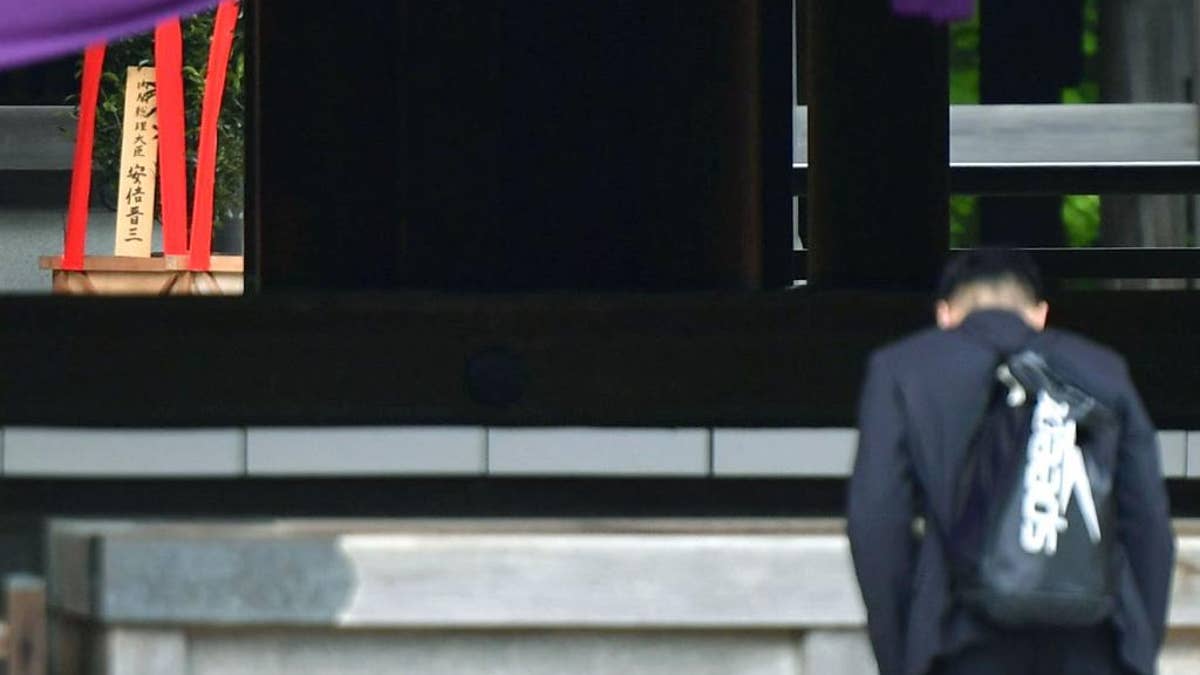 TOKYO – Japanese Prime Minister Shinzo Abe has sent a ritual offering to the controversial Yasukuni shrine that honors Japan's war dead, including convicted war criminals.
The leafy "masakaki" plant was sent for the shrine's spring festival.
Over 90 Japanese lawmakers visited the shrine Friday, and Communications Minister Sanae Takaichi also visited.
Abe has made regular offerings for Yasukuni's seasonal festivals but last visited the shrine in December 2013, drawing rebukes not only from China and South Korea, but also the United States.
As victims of Japan's wartime aggression, China and South Korea see the shrine as a symbol of Japan's militarism. Past visits by Japanese leaders have sparked criticism from its neighboring countries.