Aaron Hernandez Writes Letter Proclaiming He's 'Innocent,' Vows To Prove 'Haters' Wrong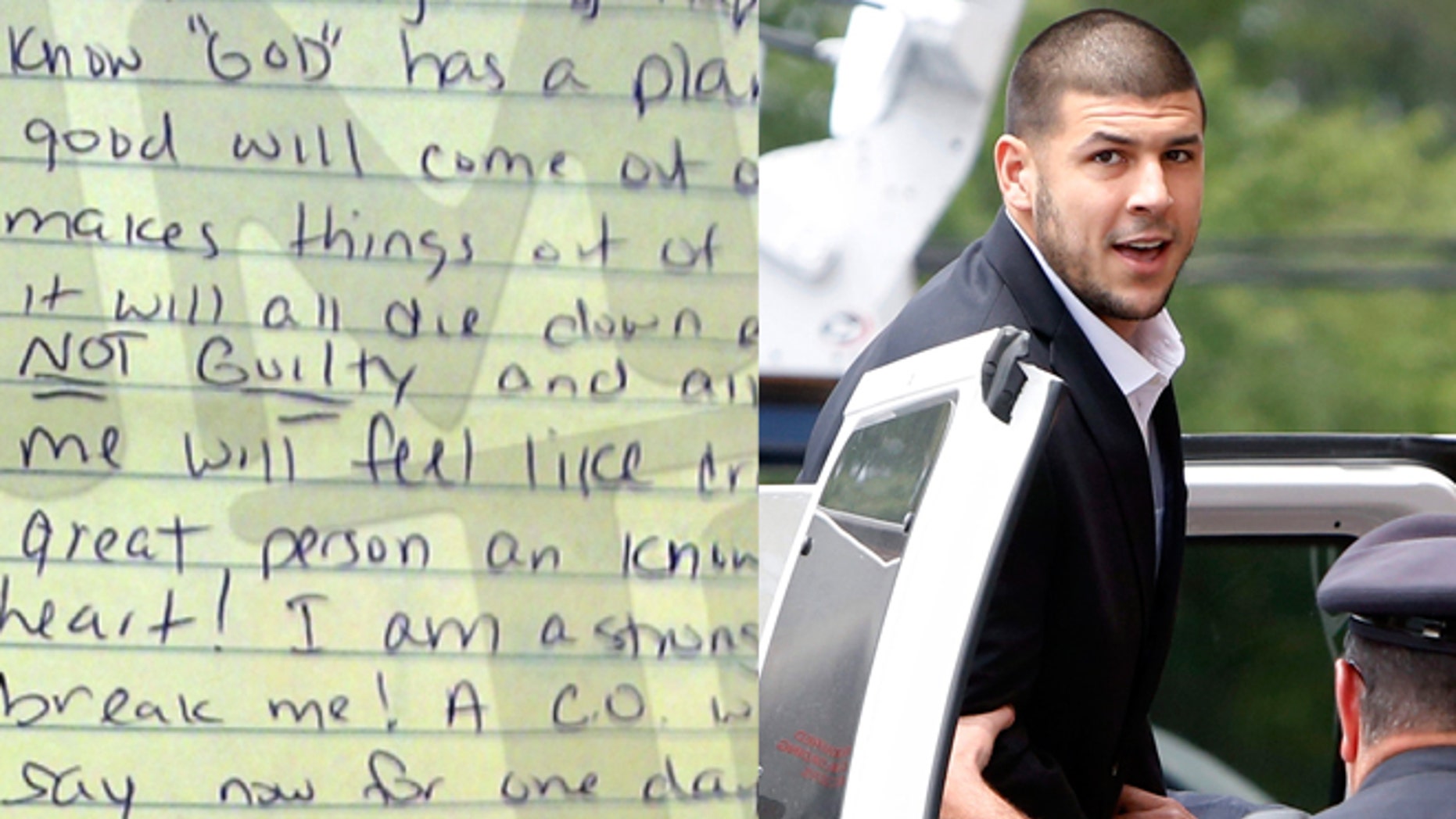 Aaron Hernandez says he's innocent and can't wait to prove "all the haters and down talkers wrong" in a letter obtained by TMZ.com.
The website reports that a Hernandez fan received the letter after writing to the former Patriots' TE following his arrest.
In the letter, Hernandez says: "I know 'God' has a plan for me and something good will come out of this…I've always been a great person an (sic) known for having an amazing heart!"
Following his signature, Hernandez writes: "Can't wait to sign this again when I'm playing again and prove all the haters and down talkers WRONG."
Boston News, Weather, Sports | FOX 25 | MyFoxBoston
Hernandez has pleaded not guilty to murder in the death of Odin Lloyd, a 27-year-old Boston semi-professional football player whose body was found June 17 about a mile from Hernandez's home in North Attleborough, Mass. The ex-player's attorneys have called the case against him circumstantial.
The fan who wrote the letter was later identified only as Karl. When Karl first wrote Hernandez, he says he included pictures of Hernandez's fiancé and his baby girl. In the reply, Hernandez mentioned the pictures are now hanging in his cell.
According to David Portnoy from Barstoolsports.com the photograph was also shopped to him for $20,000.
Click here to read the full letter on TMZ.com.
For more stories from Boston go to myfoxboston.com.
Follow us on twitter.com/foxnewslatino
Like us at facebook.com/foxnewslatino