A cut above? Barber styles hair with a blowtorch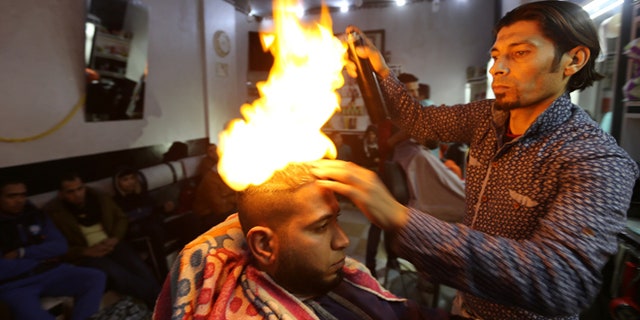 It could be the hottest salon in town.
A man in Gaza is showing off an unusual method of styling hair: by lighting it up with a blowtorch.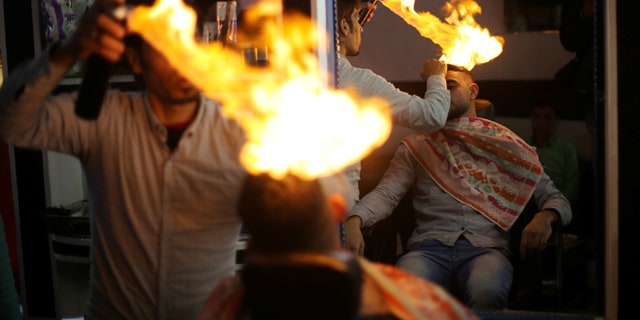 "I control how long I apply fire; I keep it on and off for 10 seconds or 15 seconds. It is completely safe, and I have not encountered any accident since I started it two months ago," Ramadan Odwan told Reuters in an interview published Thursday. He said he typically used the device to straighten hair.
ARCANE LAW FORCES SMALL OKLAHOMA TOWN TO CANCEL VALENTINE'S DAY DANCE
The cost? A haircut and blowtorching would set you back only about $5 at the salon in the town of Rafah.
Photos showed the 37-year-old hairstylist in action. The customers seemed pretty unfazed.
Odwan said he first applies a protective liquid coating on the hair -- without gtting into specifics -- before unleashing the flames. He pointed out that other hairstylists have used fire before, although the blowtorch may be in a class by itself.
"People have gone crazy about it; many people are curious to go through the experience, and they are not afraid," he added.