A Bereaved Mother, A Repentant Teenage Killer - An Indelible Courtroom Drama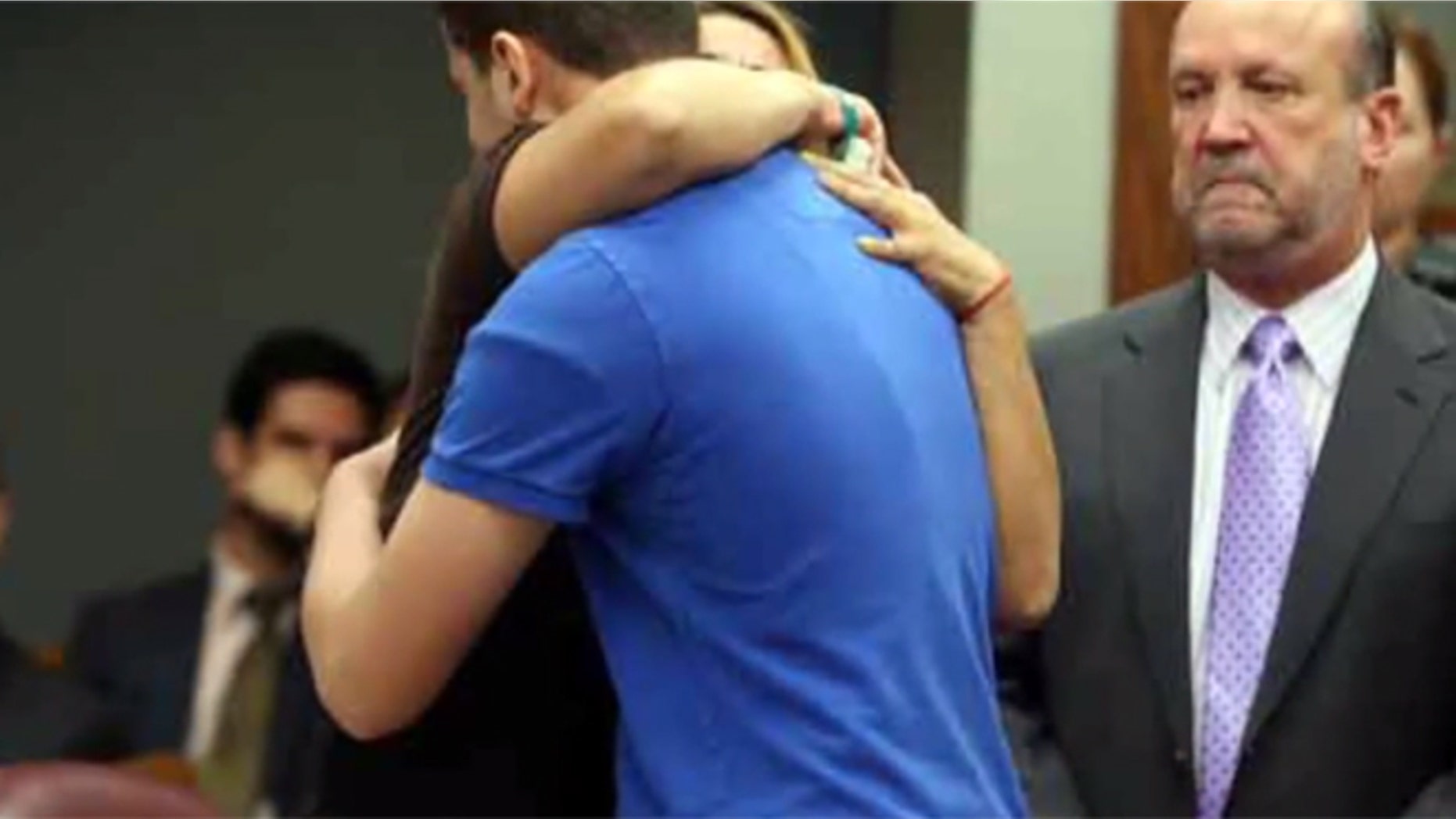 In Nov. 2012, Jordyn Howe was a student at Somerset Academy Silver Palms in Miami, Fla., when he boarded a school bus carrying a loaded gun. It belonged to Howe's stepfather, and he wanted to show it to his friends.
He stuck it in his waistband, pointed it, waved it around and, tragically, squeezed the trigger. The bullet struck Lourdes "Jina" Guzman-DeJesus, 13, in the neck. She was declared dead at Miami Children's Hospital.
On Tuesday, at Miami-Dade Circuit Court, Howe, now 16, pled guilty to her accidental death. After the plea was entered and accepted by the court, a woman approached Howe and wrapped him in a bear hug.
It was Ady Guzman-DeJesus, the victim's mother, and her move toward the teenager took the entire court by surprise.
"I'm sorry," Howe said before they embraced.
"In 20 years, I've watched human tragedy unfold in this courtroom," Judge Ellen Sue Venzer said. "I could have never imagined a victim's mother embracing her child's killer."
The plea deal was reportedly arranged beforehand with Guzman-DeJesus' participation. Under it, Howe was adjudicated as a juvenile, according to the Miami Herald, and will spend a year at the Avon Park Youth Academy.
He will continue psychological counseling and random drug testing while remaining under the supervision of the Florida Department of Juvenile Justice until he turns 21.
After the proceedings, Guzman-DeJesus spoke to reporters, according to the New York Daily News, and said, "Justice is already done. I really do forgive him."
During the hearing, her lawyer read a statement on her behalf.  "She will never have opportunity to have a child," Guzman-DeJesus wrote about her daughter, "to bear me a grandchild, because of stupid gun violence."
Follow us on twitter.com/foxnewslatino
Like us at facebook.com/foxnewslatino