91-Year-Old Mariachi Singer Still Going, Despite Cancer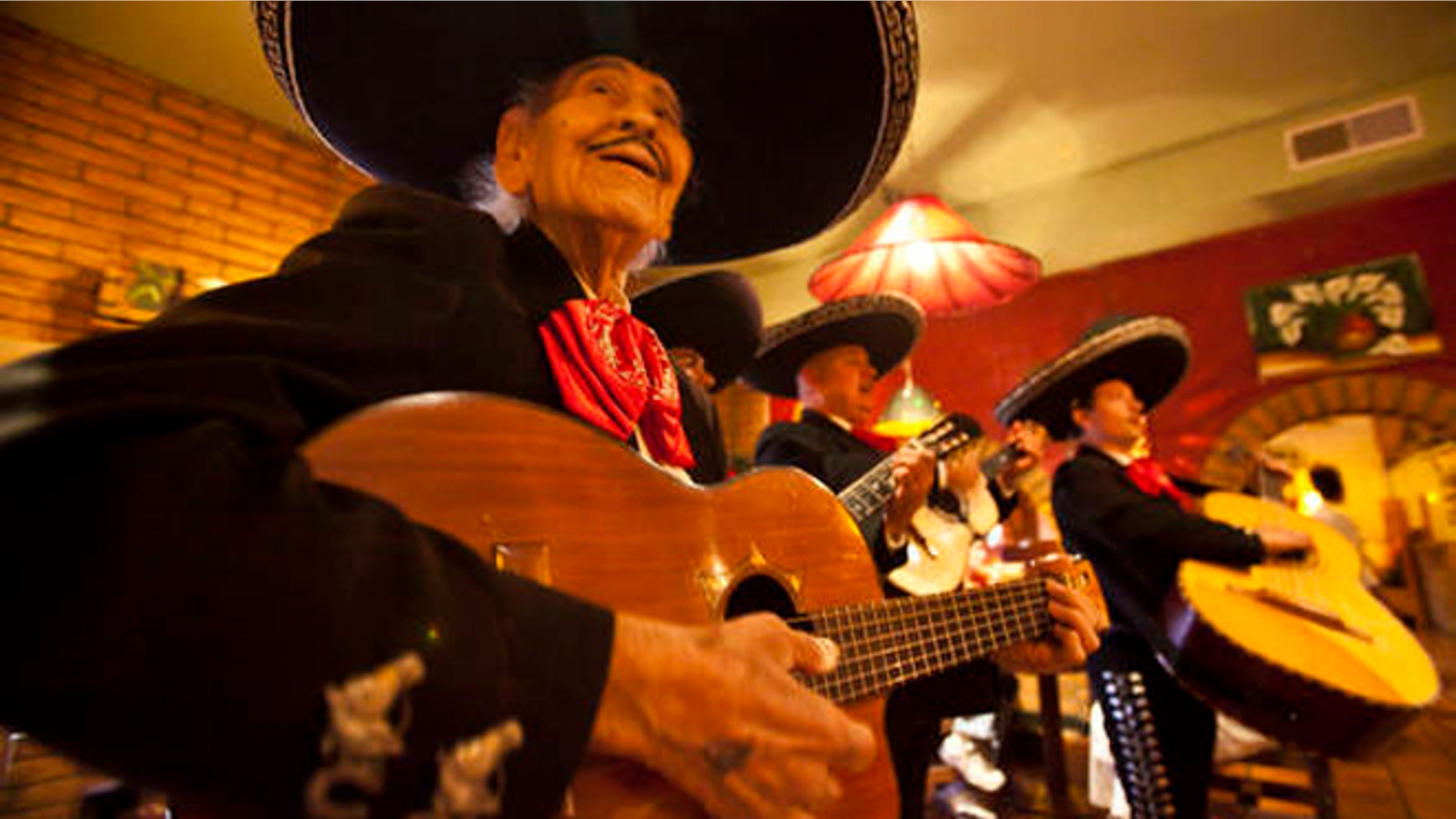 PHOENIX – Mariachi singer Manuel González's performances have been sporadic since he was diagnosed with liver and colon cancer last year, performing just a handful of times since January, but loyal fans can't help but talk of his undeniable legacy.
He is known as the West Valley mariachi singer who can hold a falsetto note for so long that his audience is left looking at their watches.
Surprise, Arizona resident González has performed at El Mirage's Rio Mirage Cafe and Cantina for more than 30 years.
You could see the light in his eye. He was definitely in his element.
He was there when the restaurant near Grand Avenue and Santa Fe Drive opened in the 1970s and, after being closed for a few years, when it reopened a dozen years ago under new ownership as Rio Mirage.
However, with cancer last year, González's performances have been sporadic.
The icon has become a bright thread in the fabric of the restaurant's experience.
He misses it — the high of performing, engaging with his audience and his own way of preparing for each gig.
"I have a beer, and then maybe a taste of another," said González with a smirk under his thin, dark mustache.
González, who was born in Phoenix, always had a love for music and said he built his first guitar when he was 8.
González's family worked in labor camps from the 1920s to the 1940s. The camps were in Litchfield Park, when some Mexican-Americans moved here in 1917 to work in the cotton fields for Goodyear Tire and Rubber Co. and others.
Soon he became fond of mariachi and intrigued by other singers' knack for falsetto singing, which he taught himself to do. He loves to perform "Cucurrucucu Paloma," a song regularly requested, which is, in one version, about a grieving man.
Mariachi started in 19th-century Mexico and uses a mix of several instruments and contrasting sounds, such as violins with trumpets and deep guitar plucking set with the sharp, high voice of the singers.
"Music is beautiful. Any song that comes through the world is beautiful," González said.
As an adult and family man, González supported his wife and six children working as a school-bus driver when the family lived in Pomona, Calif. But he moonlighted as a mariachi singer with several groups.
When González moved back to the West Valley, he found daytime work in landscaping, but he played at a number of restaurants, including La Perla, a Mexican institution near downtown Glendale.
When Rio Mirage opened under new ownership, the owner knew that González and Mariachi Del Monte would continue to serve as the house band.
"There was no question," Rio Mirage manager Clarissa Llanes said about keeping the group.
It's apparent González loves what he does and the audience appreciates him, she added.
"You could see the light in his eye. He was definitely in his element," said Anne Brenke, 54, of González's performances.
Brenke, who lives in Sun City, said she misses seeing González at the restaurant. According to Brenke, González knew how to "flirt" with the crowd while he was singing and enjoyed having a good time with his audience.
"Icons are always missed," she said.
Based on reporting by the Associated Press.
Follow us on twitter.com/foxnewslatino
Like us at facebook.com/foxnewslatino